Question: When you're standing in the laundry detergent aisle at Target, do you ever stop and consider using one of the lesser-known brands? Tide and Gain are staring you in the face, but you hear a voice in your head asking if you should try one of the less expensive options. What about the ones claiming to use less chemicals? If you're anything like me, even after pausing to consider, you grab that green bottle of Gain for the 8,438th time because you know it. You've seen it approximately one million times in your life. It feels like the safe choice.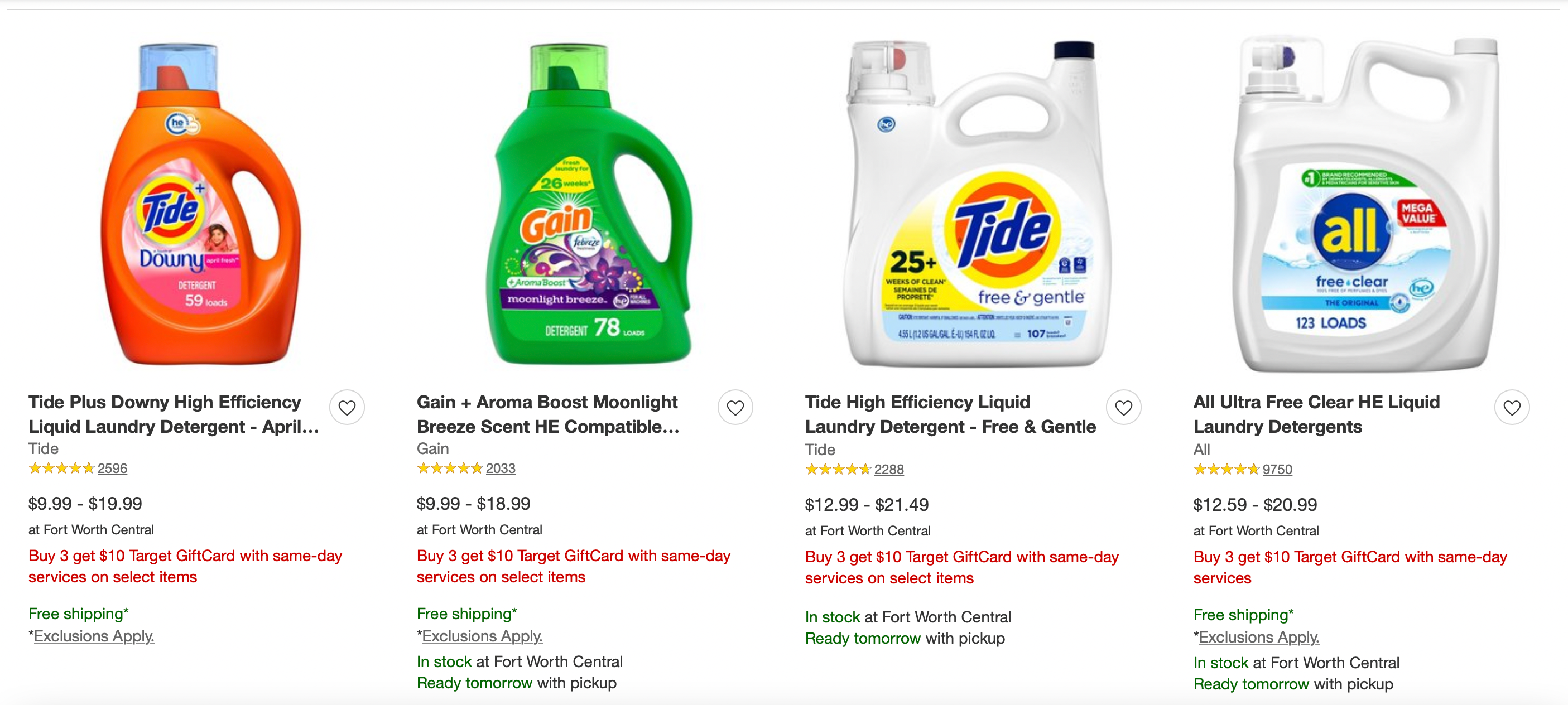 That, my friends, is an example of the power of brand visibility. While your business may not specialize in laundry detergent and may not have an international marketing campaign in place, you can raise your brand visibility to not only share what your brand stands for, but also reach more paying customers.
In this post we'll talk about how to increase your brand visibility and share some analytics tools for measuring brand visibility, too. Ready, set, let's raise the bar on your marketing strategies for brand visibility!
Defining Brand Visibility and Visibility Marketing
When we're talking about brand visibility, we're talking about the extent to which your brand is seen on different marketing channels — social channels to website traffic to media and more. Brand visibility is a way of tracking how often you connect to your target audience and reach new audiences too. Ultimately, it's an important piece of the puzzle when it comes to helping your brand grow.
Think about the brands you most often use—the more you see them, the more aware you are of them. The more aware of them you are, the more likely you are to trust and try them. Brand visibility is part of brand building because it helps you build credibility with potential customers.
Tip: Don't Confuse Visibility With Awareness
The term can easily be confused for brand awareness. Semrush has a great way of explaining that brand visibility is a component of brand awareness: "Brand visibility is defined as the proportion of exposure a brand enjoys in relation to its competitors and its industry. It's a component of brand awareness, which is an umbrella term that describes several different methods of measuring a brand's overall coverage and sentiment in a market."
This means that brand visibility is a component of brand awareness. As you are building awareness of your brand, there's a good chance you will also increase brand visibility. As Semrush wrote in the same article, "The most well-known brand in a space is often the most trusted, whether or not that level of trust is deserved."
What does increased visibility mean?
To increase your brand's visibility, you'll want to focus on upping the number of people who interact with your brand on a regular basis. The more they see your brand, the more they'll recognize it. Then, the more consumers recognize your brand, the more willing they'll be to interact with it, spend money on it and (hopefully) choose the brand again and again.
At the end of the day, visibility helps build credibility and trust with potential customers.
Five Easy Strategies to Increase Visibility
Without further ado, here are ideas for how to take your brand visibility up a notch.
Create Dynamic, Consistent Relationships with Consumers
The third word in the heading above is an important one. As my dad likes to remind me, consistency is the key to results. Not only do algorithms reward consistent posting on social media channels, but audiences do too. So much of brand work today is about building a community around the brand. Regular posting and community interaction — the essence of building relationships — is a major step towards upping a brand's visibility. The more consumers get to know and like your brand voice, the more likely they are to seek you out.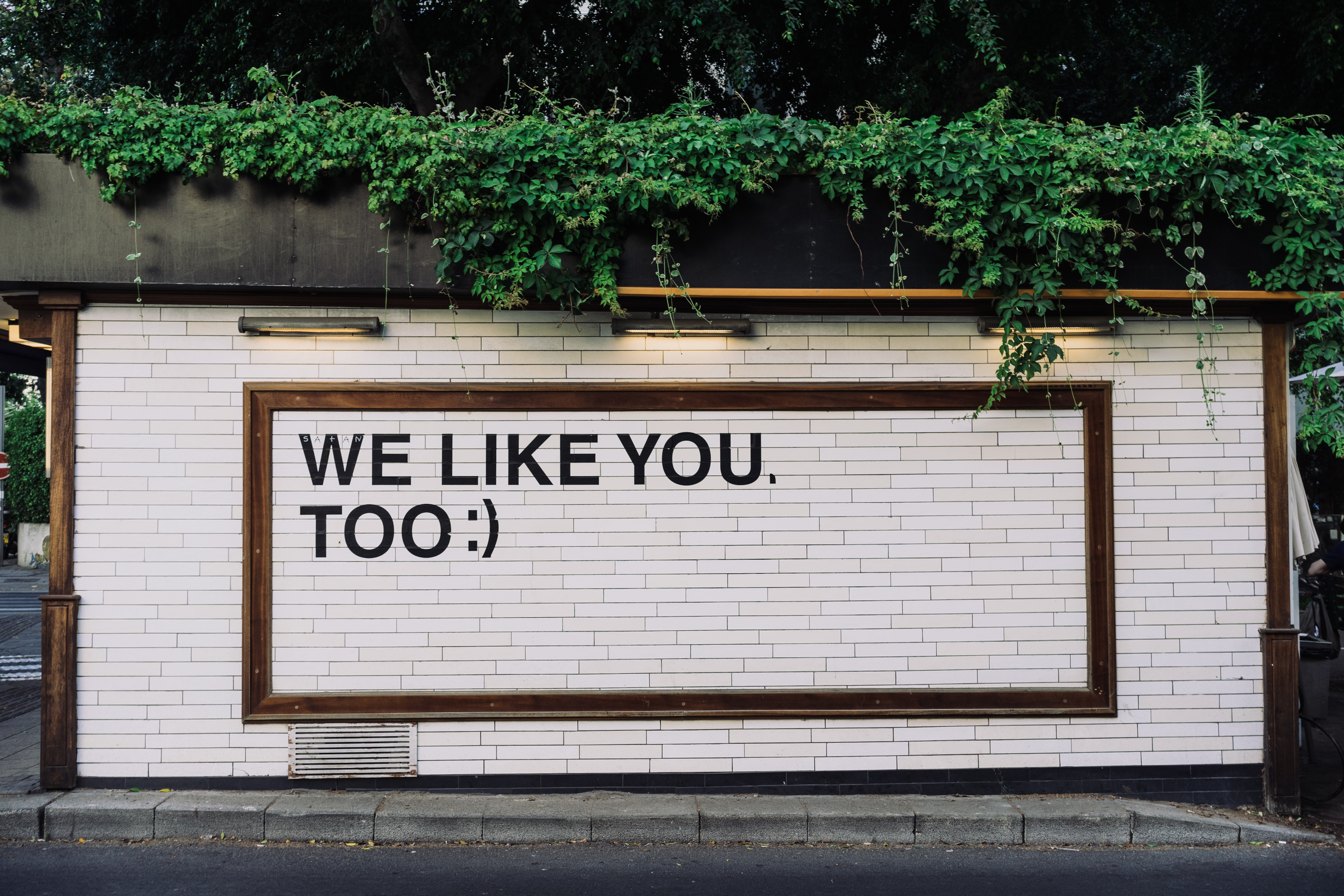 Bonus: Beyond regular posting, consumers love to see a business interacting with others on their social accounts. To up your interactions, think about how you respond to comments, answer questions, and like and share posts.
Smart SEO Strategy
On the road to becoming a recognizable brand, consider your SEO strategy. A lot can be done around targeted keywords to help you land at the top of search engine results pages. The team at J.O. has adopted this approach, especially when it comes to using relevant keywords throughout our website. We have written extensively on the topic here and can help you find success with search engines.
Connecting with other businesses and asking for backlinks (links from their website to yours) can also help increase your search volume, build credibility and reach a new audience.
Consider Social Listening Platforms
Social listening platforms are tools that monitor what people are saying about your business. The platforms allow you to set up queries and track phrases on multiple channels. Our team has used these platforms to watch important conversations online and keep a temperature on various points of concern for businesses so their visibility in the public eye remains positive.
Create Reward or Referral Programs
Reward and referral programs encourage consumers to continue interacting with your brand on a regular basis. As a marketing strategy, the regular interaction can cement the brand's visibility in consumers' lives and create strong brand awareness. As consumers earn rewards from regularly using your business or referring it to friends and family, your visibility will continue to increase.
Explore Influencer Relationships, Contests and Giveaways
An Edelman study from a few years ago found that 63% of consumers trust what influencers say about a brand more than what brands say about themselves in their advertising. That stat should jump out to you and encourage you to consider exploring influencer relationships.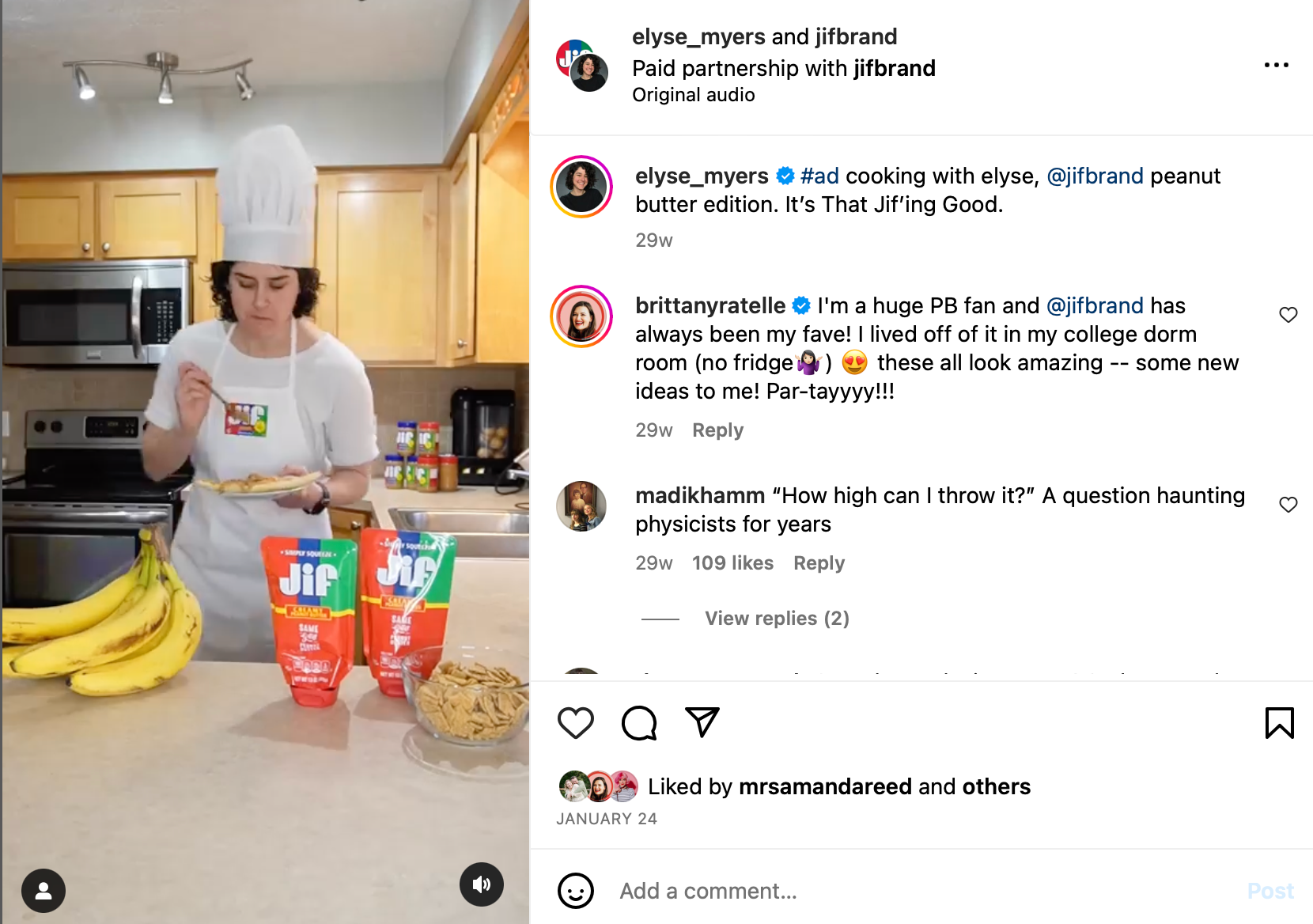 Influencers have built longstanding relationships with their followers — and companies can benefit from those relationships by paying the influencer to use and talk about their products or services. Now beyond the early stages of this digital marketing technique, influencer marketing has become incredibly popular and proven its ability to be a successful part of a brand's business model.

When it comes to contests, famous examples like Pepsi Sweepstakes and McDonald's Monopoly may come to mind, but, these days, platforms like Instagram and TikTok are especially popular for content marketing like contests and giveaways.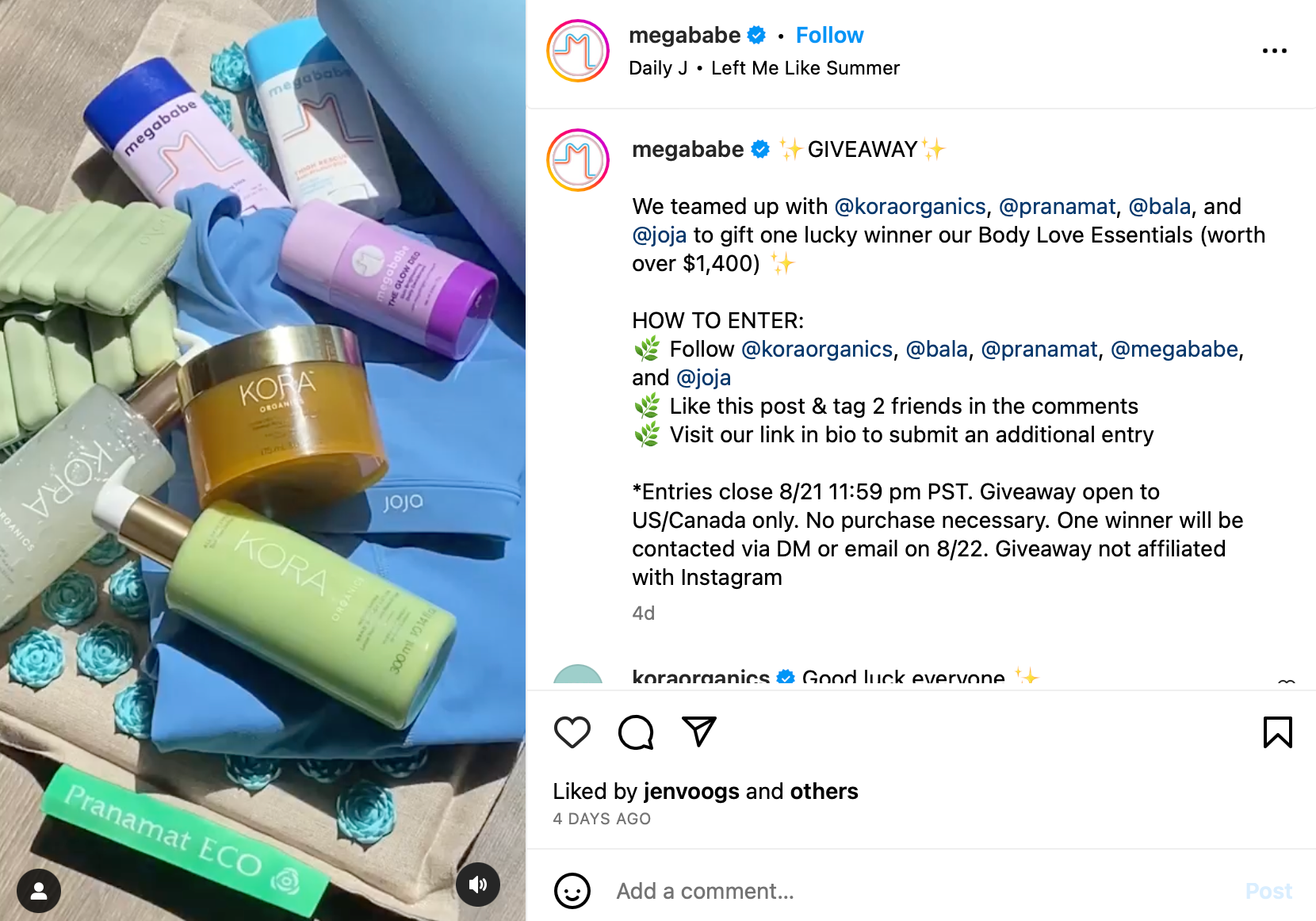 Beyond consumers getting free stuff, these contests and giveaways offer the opportunity to work with an influencer or even a like-minded company and combine audiences to increase visibility. Here are a few examples of Instagram giveaways and here are a few examples of TikTok contests.
Bonus Brand Visibility Suggestions
Lean into video content — On socials, video content creation is especially dynamic and the algorithms support it enthusiastically.
Consider employee advocacy — When people truly enjoy where they work, they share it with friends, family, acquaintances … everyone! Employee advocacy can range from branded swag (sweatshirts, mugs, water bottle stickers, etc.) to interviews used in brand promotions. For more on the topic, check out this article by Sprout Social.
Give back to/support a nonprofit in your community —Many brands find causes to support in an effort to not only do some good in the world, but continue to raise their brand visibility and the positive associations consumers and the public have with their brand name. This kind of brand exposure can do a lot of good.
A well-known example of this is McDonald's Ronald McDonald House. Started in 1974, the organization provides housing for families who have brought their children to a hospital far from where they live. According to the McDonald's website, the company donates one cent of every Happy Meal purchase to the homes.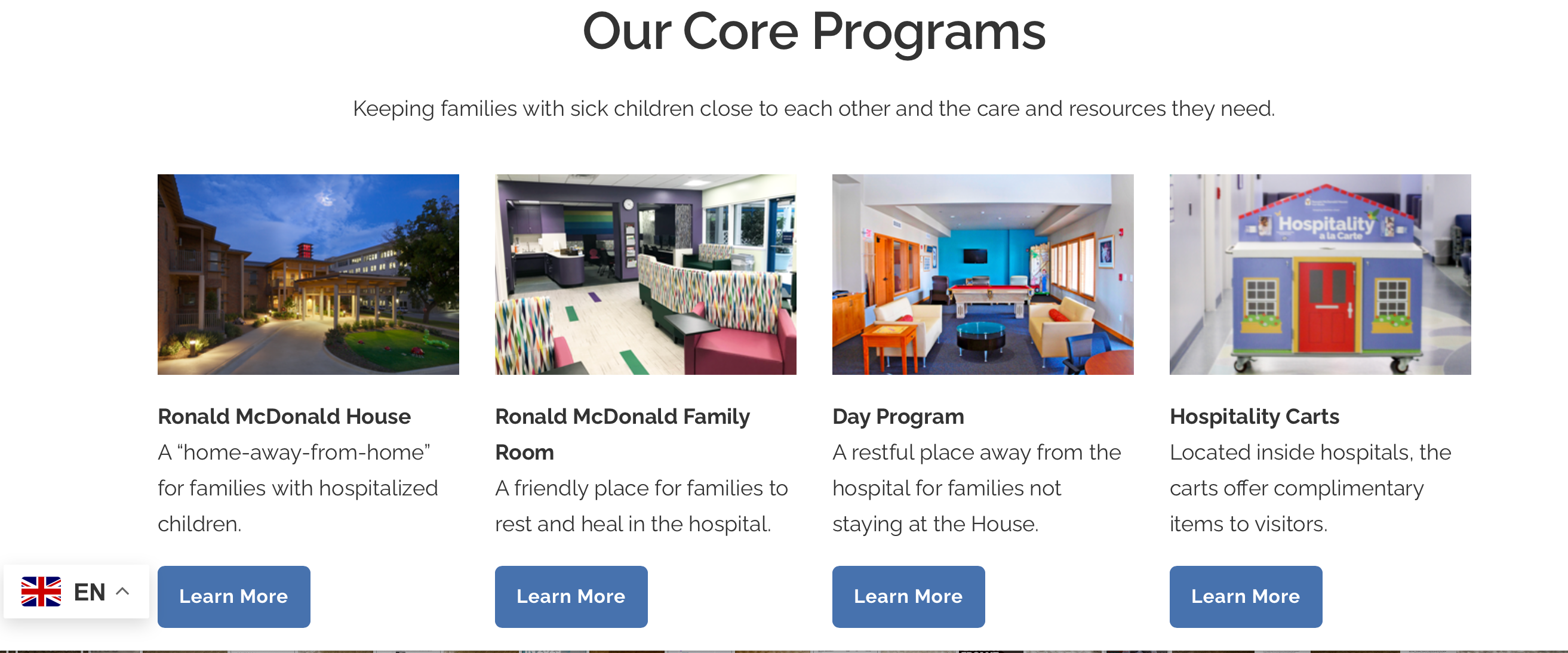 While maybe launching a full-blown charity isn't something you're able to do, consider sponsoring events for a local volunteer group or non-profit.
Remember These Things About Your Target Audience
As you focus on increasing visibility, remember all that you've learned about your target audience. When you're creating content, keep them in mind.
The J.O. team has talked about audience a lot in the past — here and here, for example — but to summarize, your target audience is looking for you to tell them how your brand can come alongside them and make their life easier. You're there to help as they continue on their main character journey. Whatever content or brand awareness campaigns you're in the middle of, keep that relationship dynamic at the front of your mind.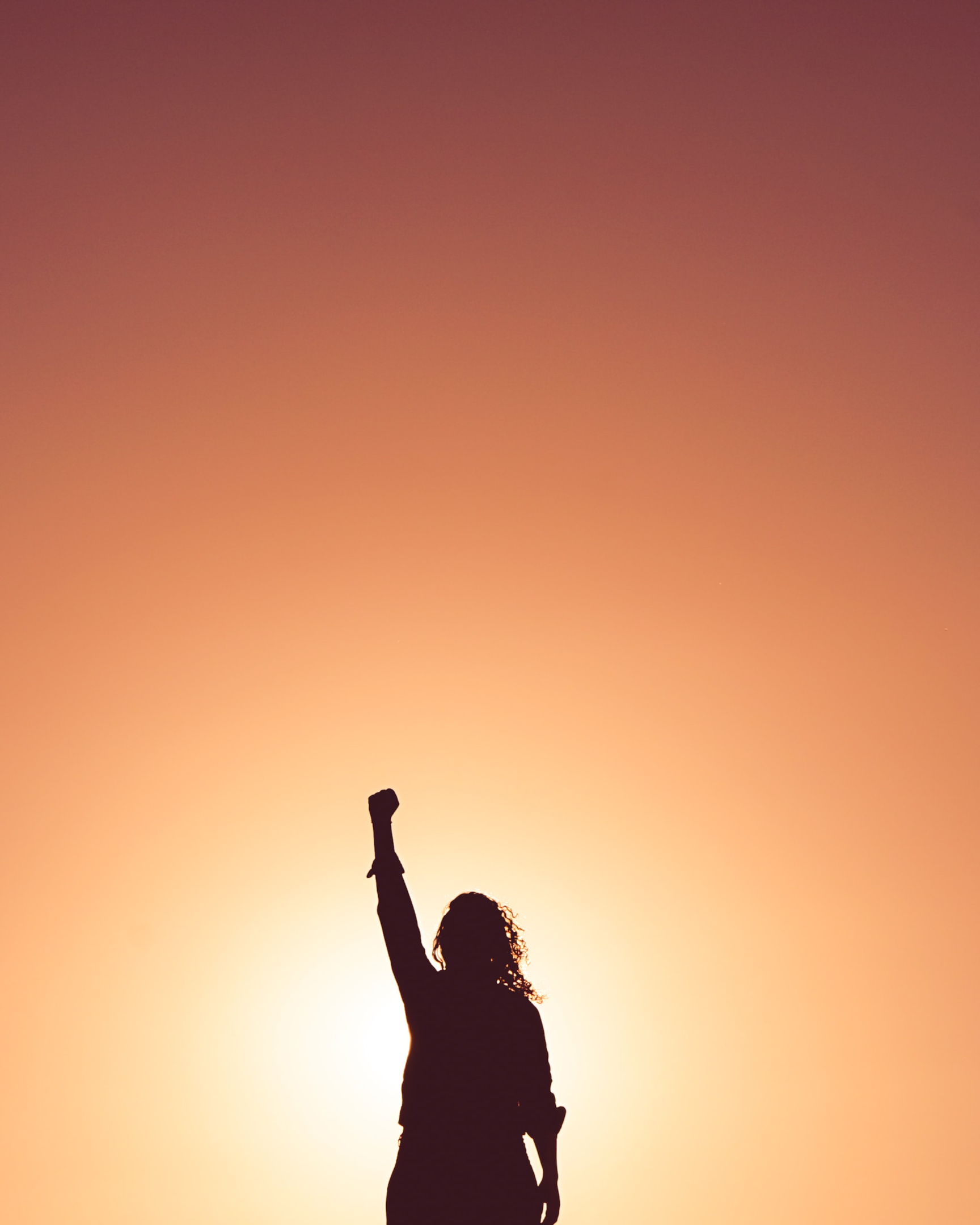 Bottom line: To gain market share, you need to your audience to understand how you're there to help them.
Building Brand Awareness Takes Time
As you measure brand awareness, remember that this work times time. Brand visibility is something businesses constantly work at — it's a mountain to climb, not a hill to race up. Whether you run display ads, social media contests or focus on targeted keywords on a few sites, the work of brand visibility is ongoing. Just as it takes time for you to become aware of and start using a product or service yourself, the same goes for the potential clients you're trying to attract.
Brand Visibility Metrics to Know and Use
So how do you measure brand visibility? Depending on your marketing goals and brand awareness campaign, there are multiple approaches you may consider using. Here are some key metrics to consider.
Viewability — This method measures the percentage of your ads seen by the intended audience.
In-View Time — This approach measures the average time potential customers spend viewing your ad.
Video Completion Rate — This marker is the percentage of video viewers who watch to the end of the video.
Engagement — This is the number of people who engage with the brand across social media channels.
Sentiment Analysis — This is an study of the feelings or temperament around posts about your brand.
Number of Mentions — How many people are mentioning your brand on a daily basis? It doesn't matter if these mentions are coming from existing customers, potential customers, or a little bit of both.
Let J.O. Agency Raise Your Brand Visibility
If you're ready to raise brand awareness and reach a new audience, the team at J.O. Agency is here to help!
We're ready to put our 25 years of experience as an agency to work for you and your company. With whip-smart strategy and unbridled creativity, we're here to guide the overall success of your marketing goals and create more leads for your business. Check out some of our recent work here and then let's start a conversation. Contact us here on our website or call us at 817-335-0100.