April 20, 2017
At The Starting Line — Meet Our New Account Execs
We're thrilled to introduce our new account executives! These ladies may technically be at the starting line here at J.O., but they're well into the race when it comes to working hard on client projects.
Right out the gate, Sarah Schimpff and Mallorie Anderson stole the show with their charming personalities and impressive past work and experiences. They are no strangers to drive—that is, they're highly ambitious, especially when it comes to doing right by our clients.
All the way from Omaha, Nebraska, Sarah joins the J.O. team as public relations account executive. She previously worked as a public relations coordinator for a local freight factoring company, where she managed media relations, social media strategy and content marketing. Sarah's a Texas girl now, though. Since receiving her BS in strategic communication from Texas Christian University and meeting her husband there, she bleeds purple. Riff ram bah zoo!
Not only is Sarah involved in Junior League of Fort Worth, Public Relations Society of America (PRSA) and American Advertising Federation of Fort Worth (AAF), but this all-star was voted Fort Worth Business Press' "20 in their 20s." Sarah's high energy and motivation aren't exclusive to the office; this CrossFit fanatic can be found in the gym working on her box jumps and wall balls.
Originally from Longview, Mallorie came onboard as J.O.'s newest account executive. She received her BA in communication from University of Texas at Arlington before accepting a position as an assistance account executive for Woodside and Associates in Houston. Lucky for us, this East Texas native wasn't too keen on the gulf city, so she found her way back to DFW, earning a job as project manager and media liaison for Texas Motor Speedway. There, Mallorie was behind the wheel of several NASCAR and IndyCar projects, driving results.
Beyond her work ethic, this Texas country fan enjoys hitting the road for weekend trips to explore the Lone Star State with friends, as well as sipping a good glass of Cabernet and stretching her creative muscle to make DIY crafts. When the sun is out, you can catch her working on her back swing, a hobby she's maintained since playing golf in high school—"fore&quot love of the game.
It's almost as if we had posted the job openings with the condition "must love dogs," because these two adore their pups. Mallorie loves staying home to cuddle with her Pomeranian, Dolce, and Black Lab, Duke, while Sarah indulges in her favorite guilty pleasure show, Say Yes to the Dress, with her dog, Ellie.
This dynamic duo can only spell success for our clients. (They can spell a lot more than that, too.) We know Sarah and Mallorie will keep our clients on the right track, and we are excited to have them as part of the crew.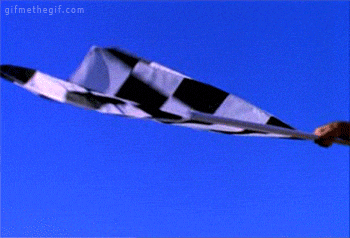 No need to tell them to start their engines—these execs are ready to burn rubber.
Cheers,
J.O.