Almost 20 years after the launch of Facebook and the social media marketing platform formally known as Twitter, social media has become ubiquitous. It's a part of everyday life, it's where we often get our news and it's where we spend much of our free time. Iit's such a part of life, in fact, that many people are hesitant to trust a business if they don't have a social media presence.
BroadbandSearch.org has some incredible charts that show the growth of social media channels through the years (click here to see the one included below plus lots more), but would you look at those trajectories?! As of September 2023, there are 4.9 billion social media users.
Read more 2023 social media demographics here.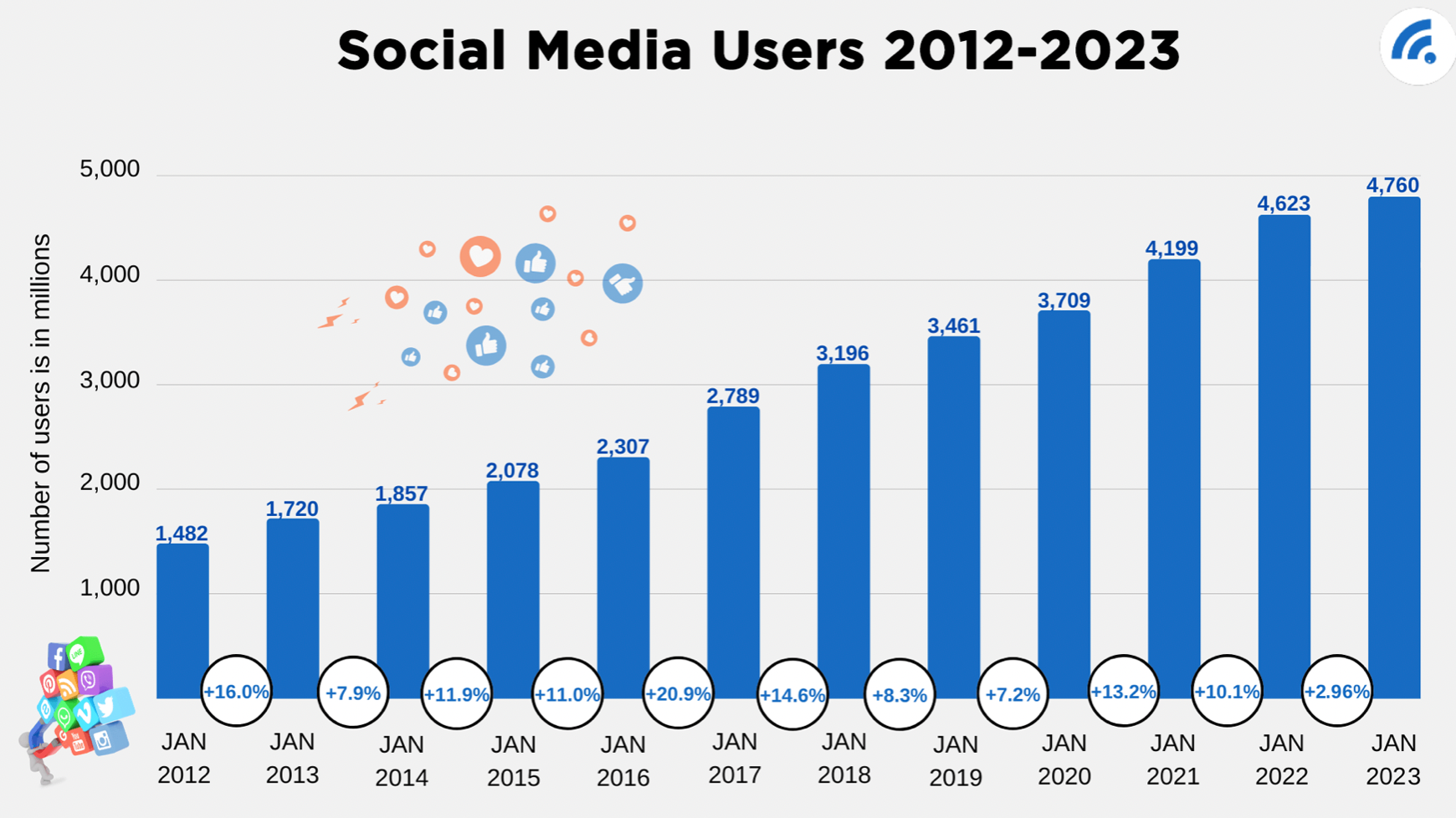 As a business trying to target customers and increase sales, how are you supposed to approach and use social media? We've got 10 do's and don't's to help you create your own strategy on one or multiple platforms. Let's go through them now and get you ready to build the social platforms that not only boost brand awareness but deliver for your bottom line.
1. Do build a social media marketing plan.
A strong social media strategy starts with a social media marketing plan. You want to know not only what you're posting and how often, but why you're creating various types of posts for your accounts.
Our team uses an Excel sheet that acts as a content calendar broken down by weeks and days. We've picked six different types of social media posts (blog, client feature, project snippet, accolades, culture/community and observance to post. These categories help us build a schedule of what to post and when.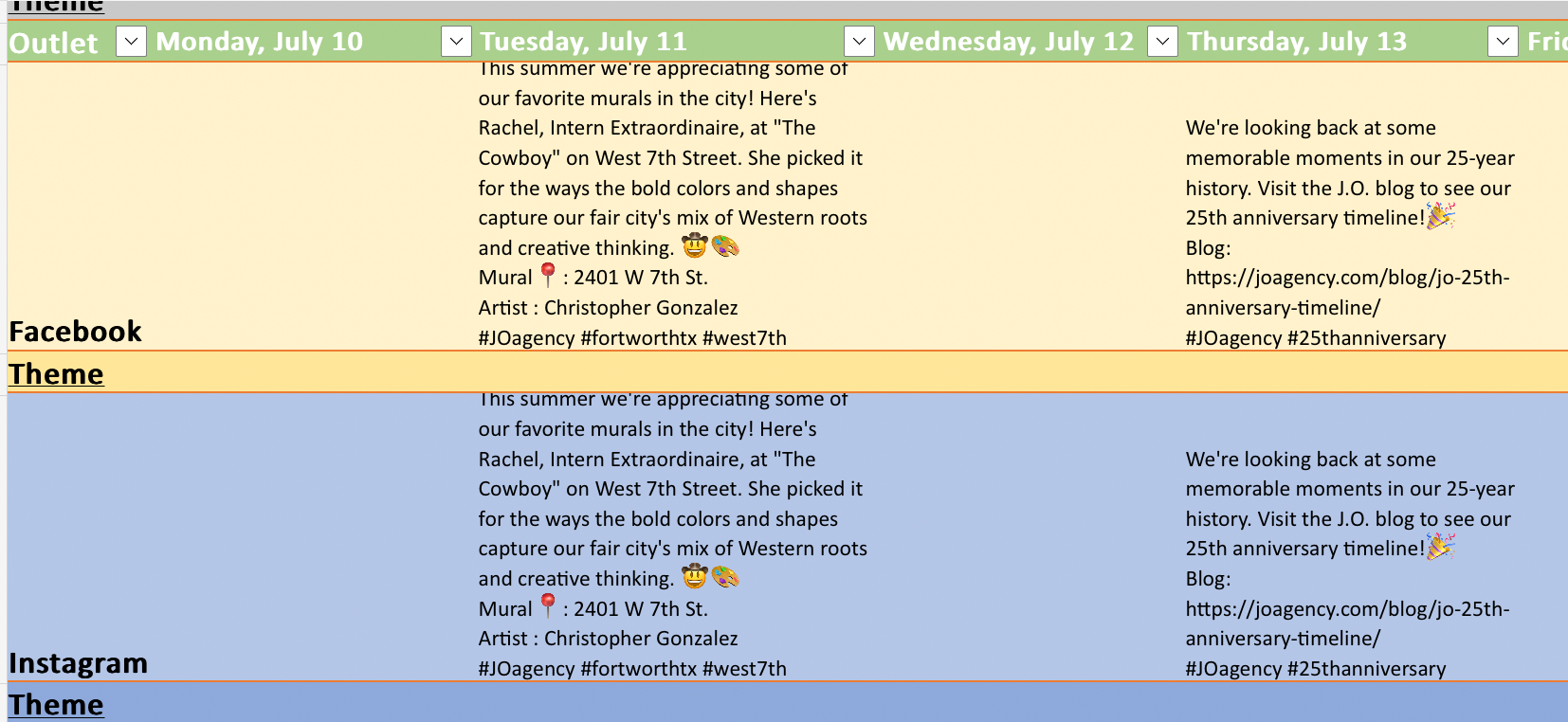 A few things to make sure you include your plan:
Short videos are highly favored in the algorithms of most social media platforms these days. From Reels to TikToks, think about what easy videos you can create.
Audiences want to know the people behind your brand — make sure you're showing human faces in at least some of your posts.
Variety — don't just do one type of post over and over. You'll need an array of posts (text, photo, video) and subjects (brand values, current projects, announcements, team members, etc.) to stay interesting.
2. Don't feel the need to be on every platform.
Release yourself from the pressure to regularly post content on lots of different social media platforms. Based on your unique brand and social media strategy, it may be more effective to focus on a social media presence on one, maybe two platforms.
Whichever you choose, make sure you're somewhere. Why? Because in today's world many consumers are hesitant to try a business they can't search and find somewhere on social media. They want to make sure you're a real business and not a scam. Your regular posts on Facebook, Instagram or TikTok will put their fears to bed.
Need help narrowing down your focus? We recommend putting the bulk of your time behind your largest social media platform where you have the most followers or most engagement. Or go where market analysis says your target market is hanging out. You can also consider your growth goals and pick the platform that best supports those goals.
3. Do create engaging content.
Once you have your social media platforms chosen, make it your goal to make every post engaging. You can do this by giving readers a next step: Like this post. Leave a comment with your favorite _. Repost and share with friends. Visit our website to learn more. Whatever you say, make sure you invite your audience to do something with your post.
Engaging content can also follow social media marketing trends (more on this below) — just make sure you tailor the trend to your brand.
Market research can also help you figure out what your audiences are looking for. This information will give you ideas of the kinds of paid or organic content your audience would like to see.
4. Don't use the exact same strategy for every social media platform.
To really excel on multiple platforms, you'll need to build specific strategies for each. Thing about it: People don't go to Facebook for the same experience they find on Instagram. Twitter users, er, X users, aren't expecting a TikTok experience. Your social media strategy needs to bear this in mind and develop content tailored to your target audience on each specific platform.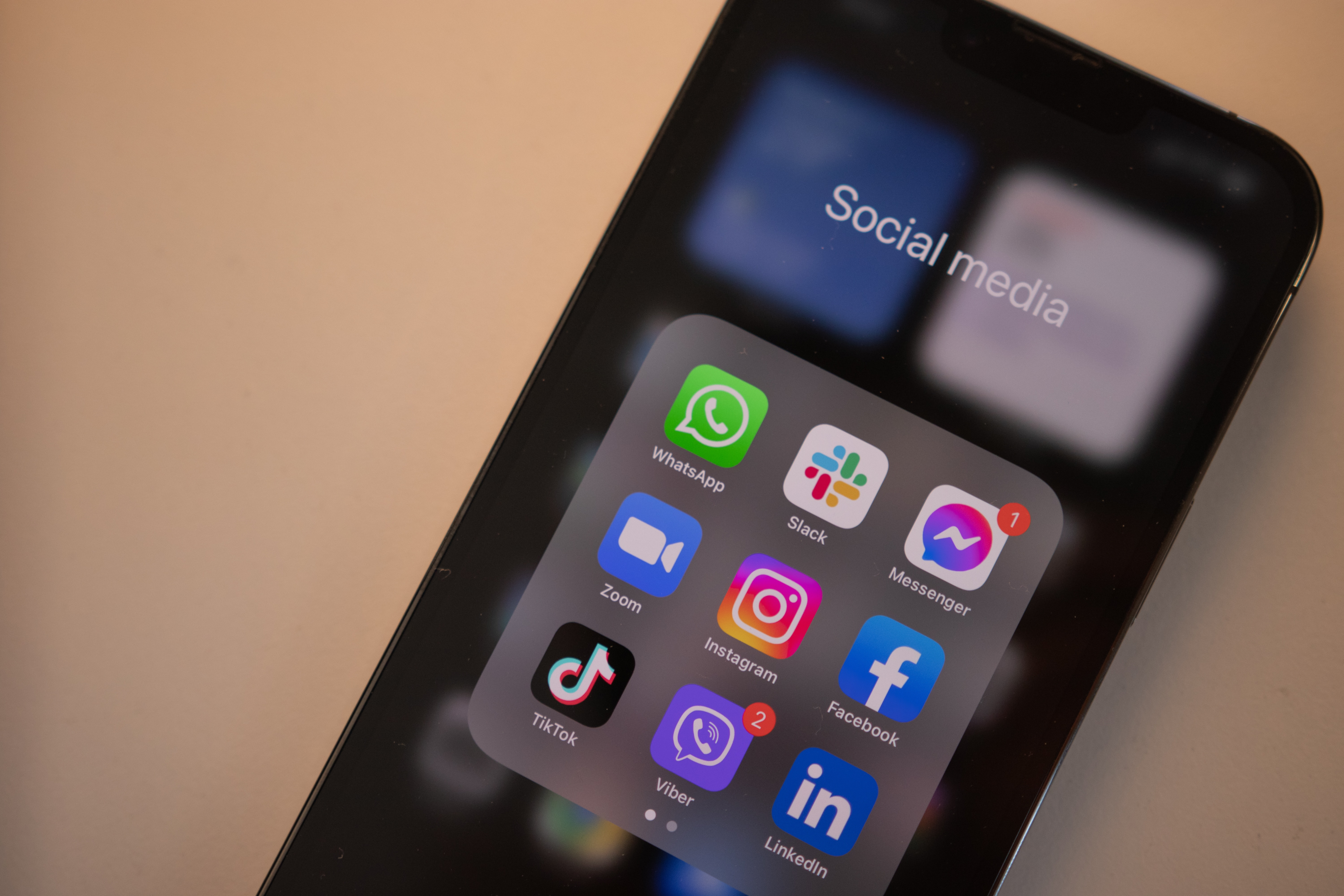 One more thing … While we're talking about platforms, there are a number of social media management tools — Hootesuite, Sprout Social, Canva and many, many more — that can help you in managing your social media marketing strategy from content creation to scheduling and posting.
5. Do use paid social media to increase brand awareness.
With so many businesses competing on social media for eyeballs and clicks, paid social media ads are a near requirement to reach people in a saturated market. Instead of letting this frustrate you, consider it an opportunity to reach new potential customers. Thanks to excellent social media analytics, paid social media ads can target very specific audiences and drive traffic to a blog post, a Youtube video, a page on your website — anywhere on the internet you want people to go.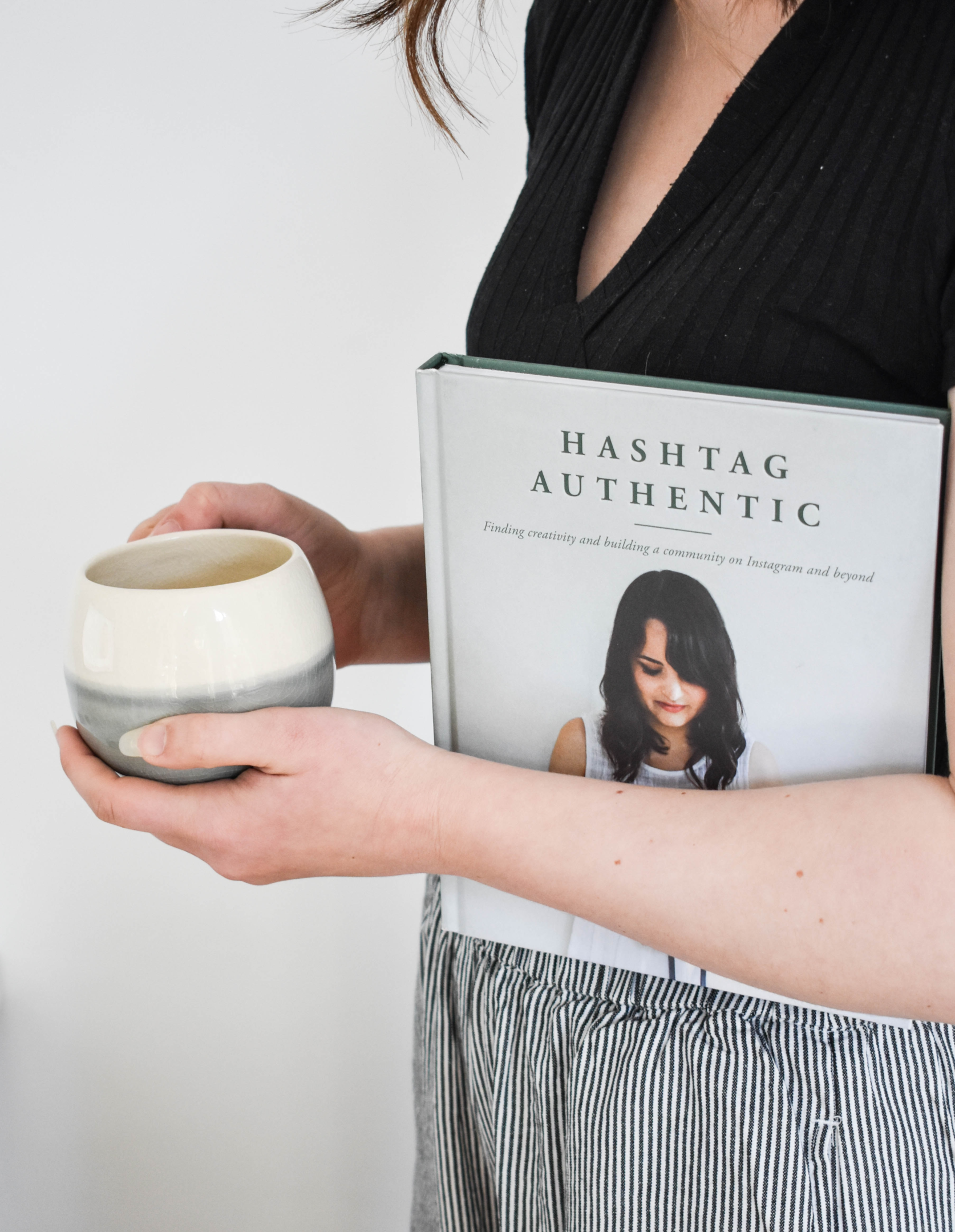 Bottom line: This is an opportunity to create a social media marketing campaign and share your brand with a wider audience at a cost that's much lower than traditional advertising.
6. Don't copy businesses similar to yours.
While it can be helpful to look at what other businesses similar to yours are doing for content creation, it may ultimately distract you and, even worse, influence what and how you post. Remember that your social media platforms are an extension of your brand so if you see something you like, ask yourself how you can make it your own.
Ultimately, you will stand out on social media platforms and connect with your target audience because you're being yourself and offering what you uniquely do best.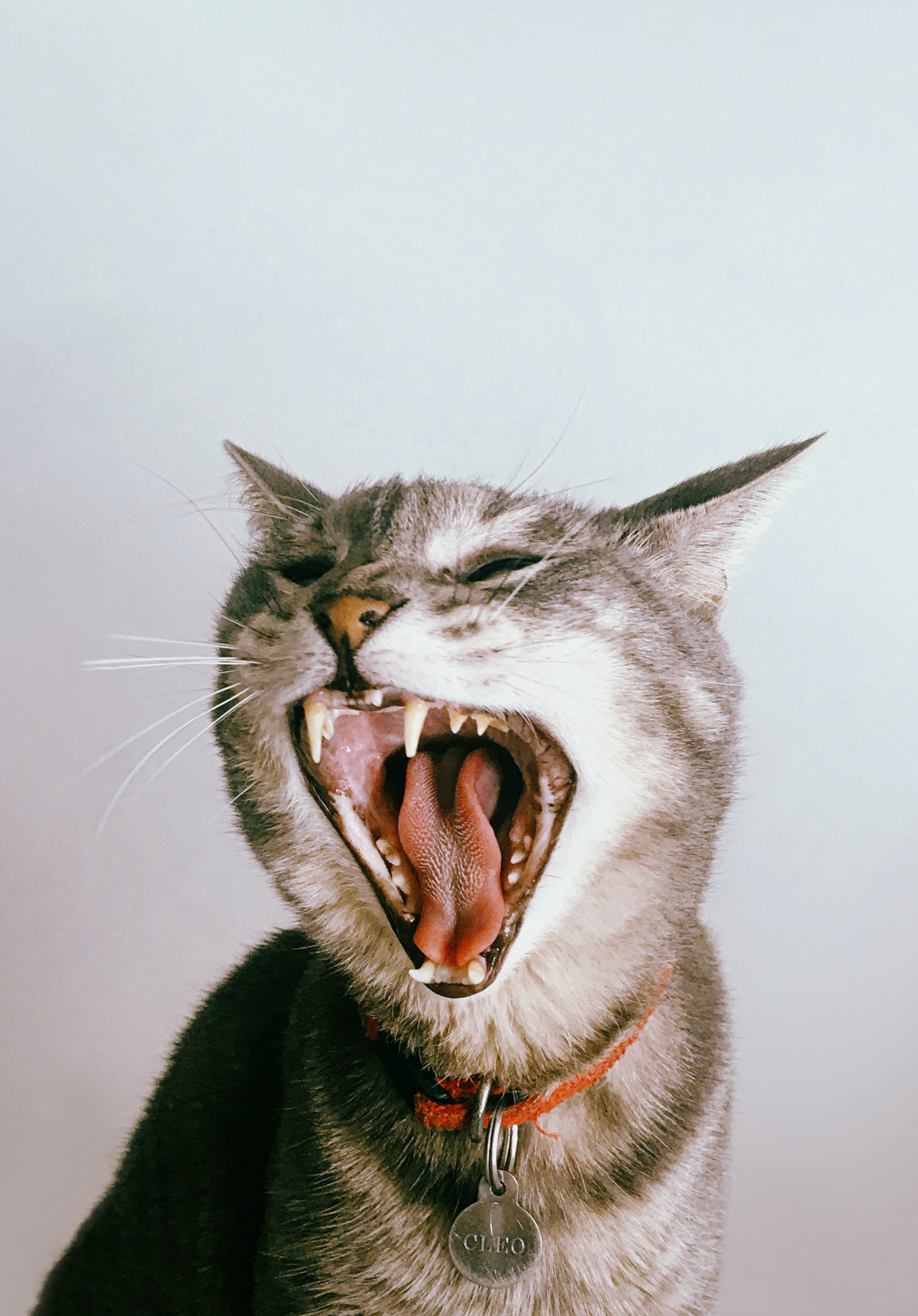 7. Do consider partnering with social media influencers.
Influencer marketing is an excellent strategy to reach a wider audience. Whether you're promoting a new product, your top services or a brand-new service line, you can pay an influencer to talk about your brand and products/services. From micro-influencers to mega-influencers, you can pay for a social media expert with a dedicated audience to create social media posts — stories, reels, profile posts and more — that talk about your brand and their experience with it.
Read more: We've written more on using influencers as part of both your ad spend and quality content work here and here.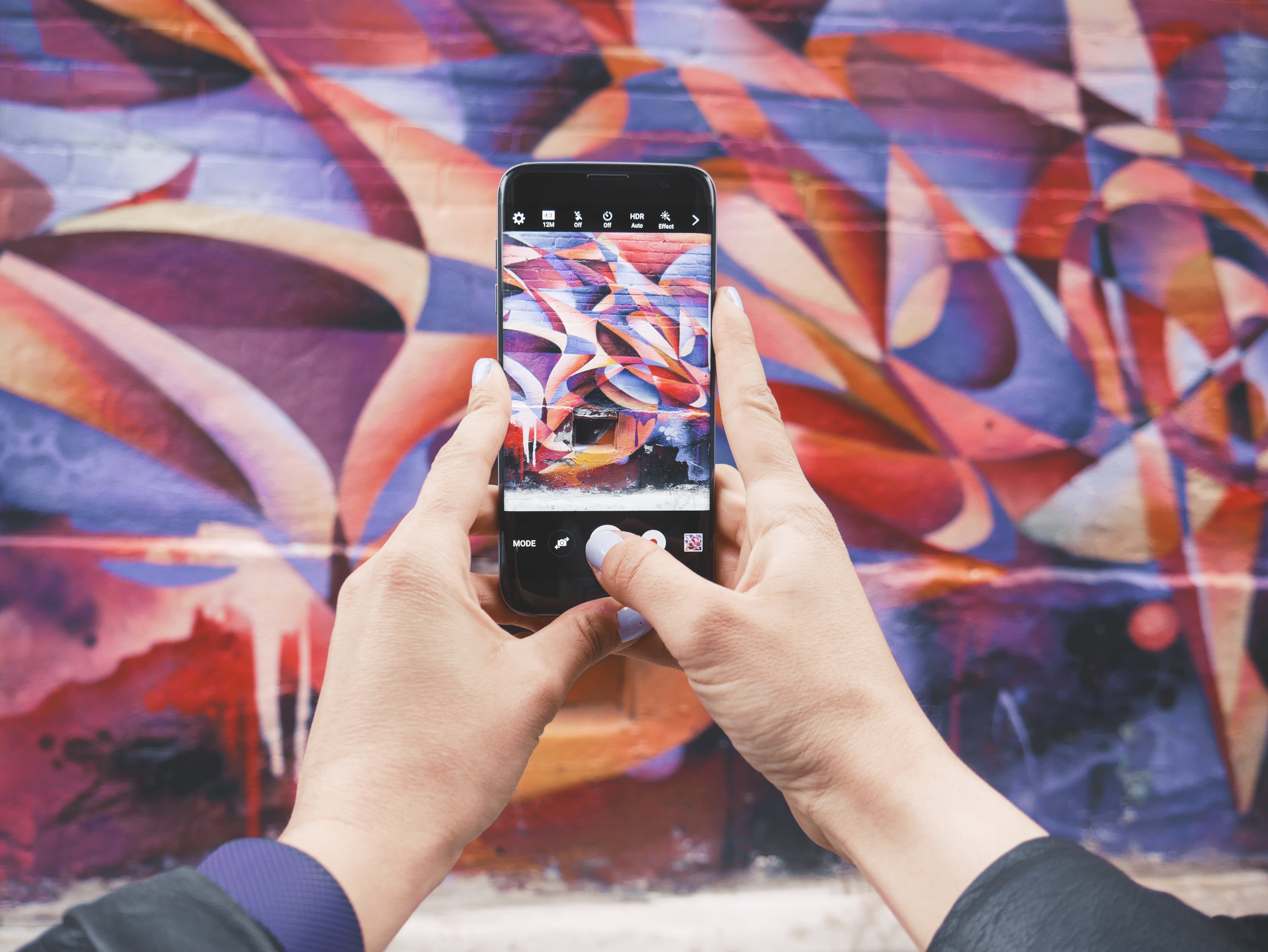 8. Don't forget you're always talking to potential customers.
It's useful to remember that not everyone who sees your social media posts is well-versed in your brand. Part of your social media management needs to be making sure posts are written in the brand voice and give readers/viewers a next step (read our blog post, visit our online shop, leave a comment, etc.).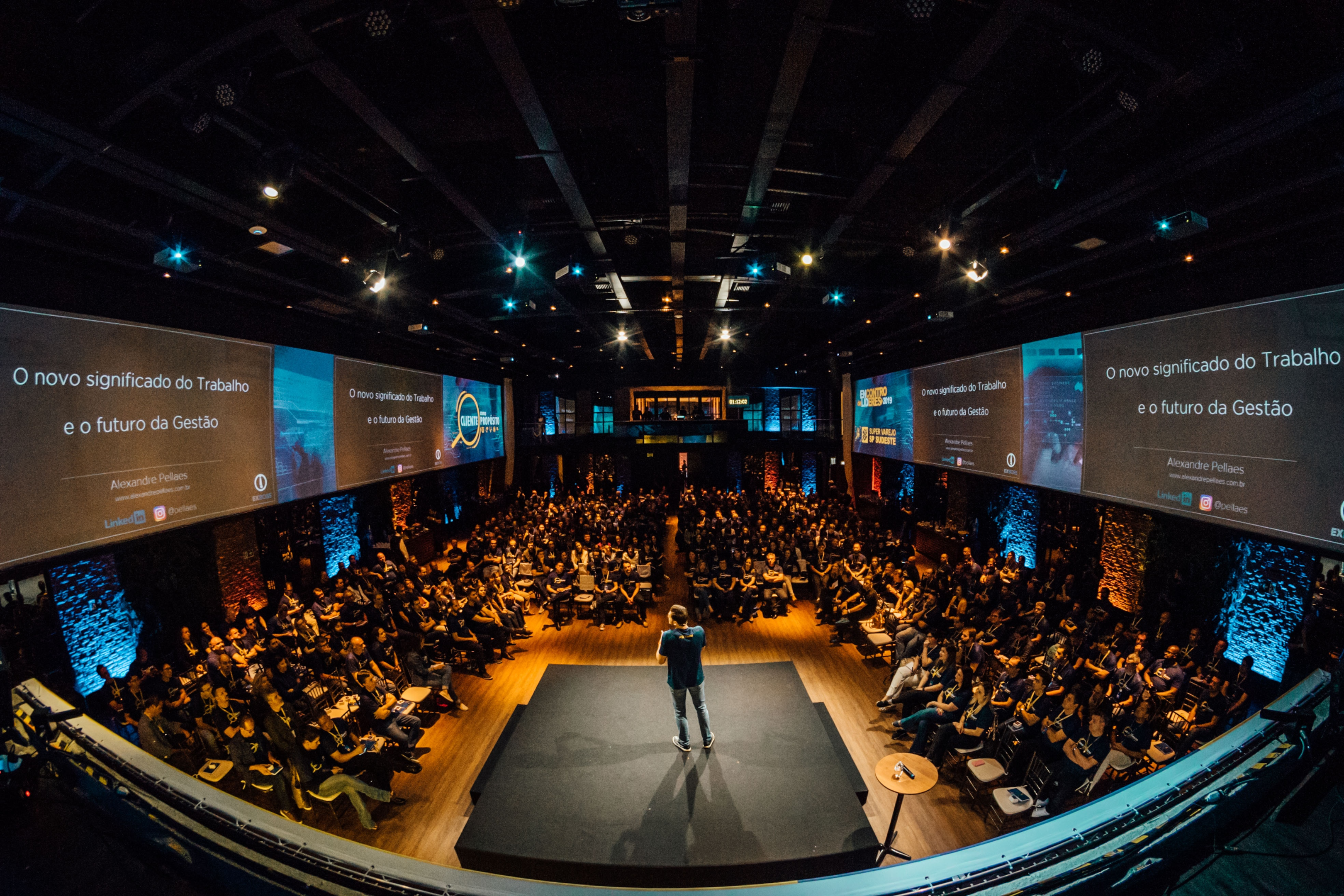 It's also very important that you stay authentic in your social media marketing. In fact, we recommend making authenticity a pillar of your social media marketing strategy. What do we mean by that? Don't just jump on social media trends — shape them to your brand and voice. Find ways to show your brand's personality, team personality and core values in your posts. These are valuable insights people are looking for when choosing which company to trust.
9. Do set social media targets.
To help you avoid feeling like your social media marketing efforts are in vain, it's a good idea to set goals. Your goals can keep you focused quarter to quarter and help you strategize which kinds of content perform well.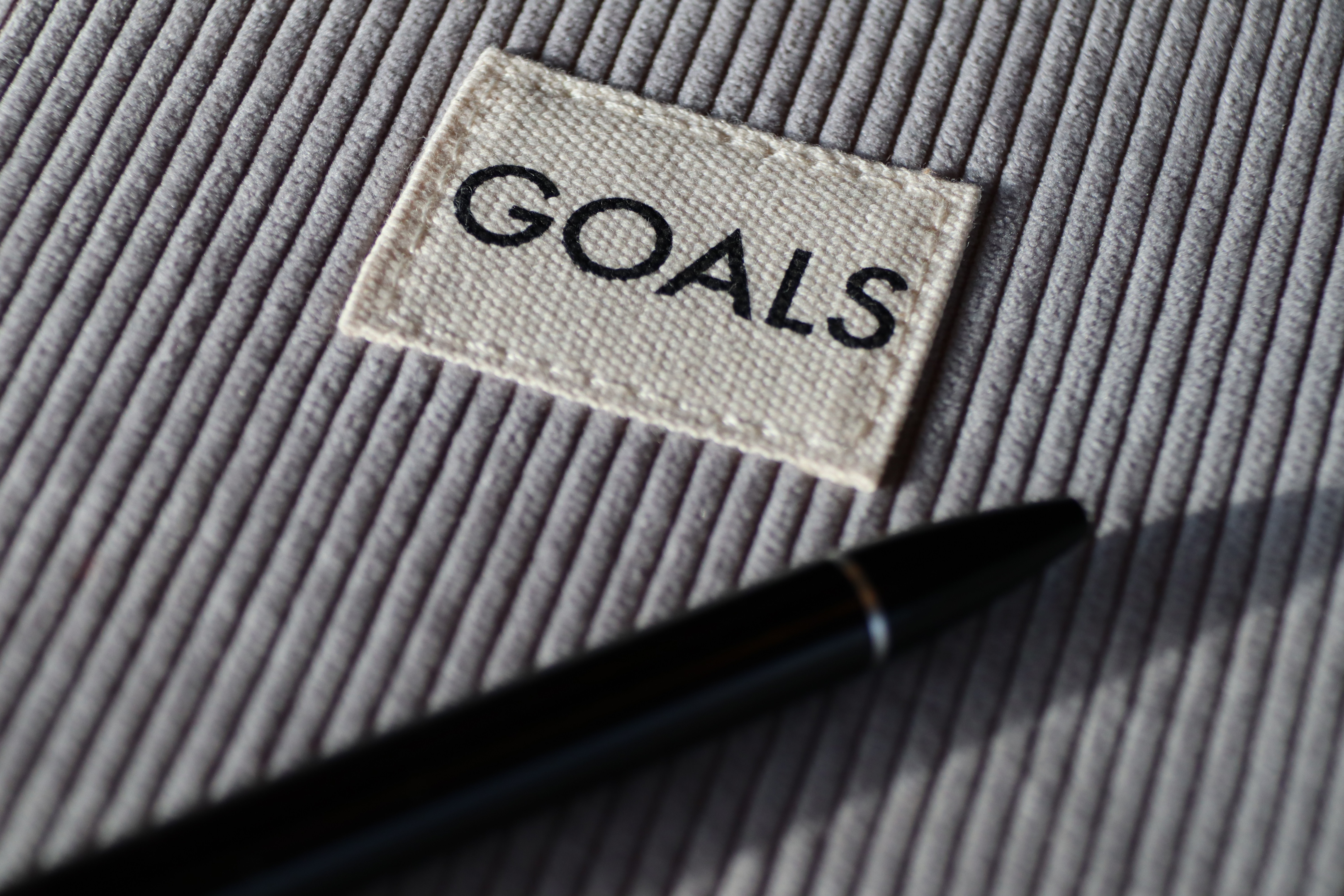 • Here are a few ideas for social media marketing goals:
• Generate leads
• Increase traffic to your website or online shop
• Improve community engagement
• Build a community around your brand or business
• Increase your number of followers (remember: engagement is still more important overall)
• Manage your brand reputation
Bonus: Buffer has a great post on this topic, including ways to keep track of and measure these goals. You can read it here.
10. Don't hesitate to reach out for social media advertising expertise.
There's a reason some people become mega influencers and marketing agencies have expanded to add social media marketing strategy and services to their roster of skills—it's because successful social media marketing takes real work, strategy and expertise. Social channels are always changing, competitive analysis is necessary to succeed and knowing your target market is crucial. You can't be expected to know it all AND successfully run your own business. From websites that give lots of helpful social media marketing tips to friends who are naturally good at social media marketing to a professional who does social media management full-time, you have lots of options for who to reach out to when you need social network assistance.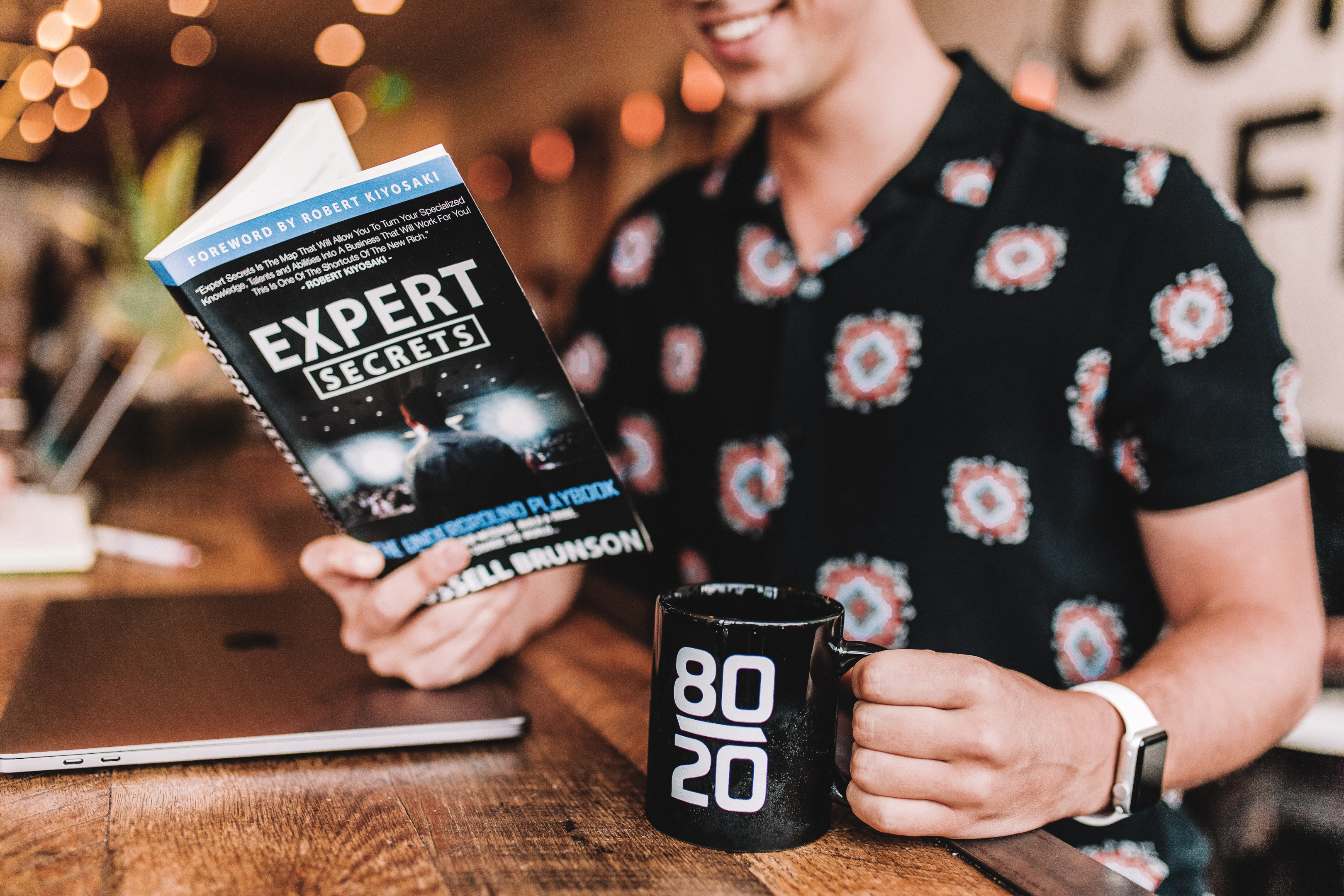 J.O. Agency Delivers Social Media Strategy
Looking for more marketing resources on content strategy or social media marketing strategy? You can start by reading a few more J.O. blog posts on brand strategy, longterm brand positioning and how to create content with ethical marketing in mind. Our team of social media marketers is also ready to help you with social media listening, designing social media campaigns, understanding social media analytics and much more — read about what we offer and then teach out to our team through our contact form or by phone at 817-335-0100.