The decision to expand your marketing to an outside marketing firm is a big one. It's usually preceded by a lot of hard work by you and the rest of your company. (Insert the soundtrack of a raucous crowd applauding here.) You're ready to launch a new product or step into a new season of growth and that's huge! But now you're faced with a new determination to make: who to hire.
Marketing agencies vary widely. Some are incredibly niched — web design or pay-per-click advertising, for example — while others have larger teams that are more full service operations and cover a wide array of marketing needs.
A successful partnership starts with knowing what to look for. Before you cannonball into the agency world, let us help you develop strategies for your search.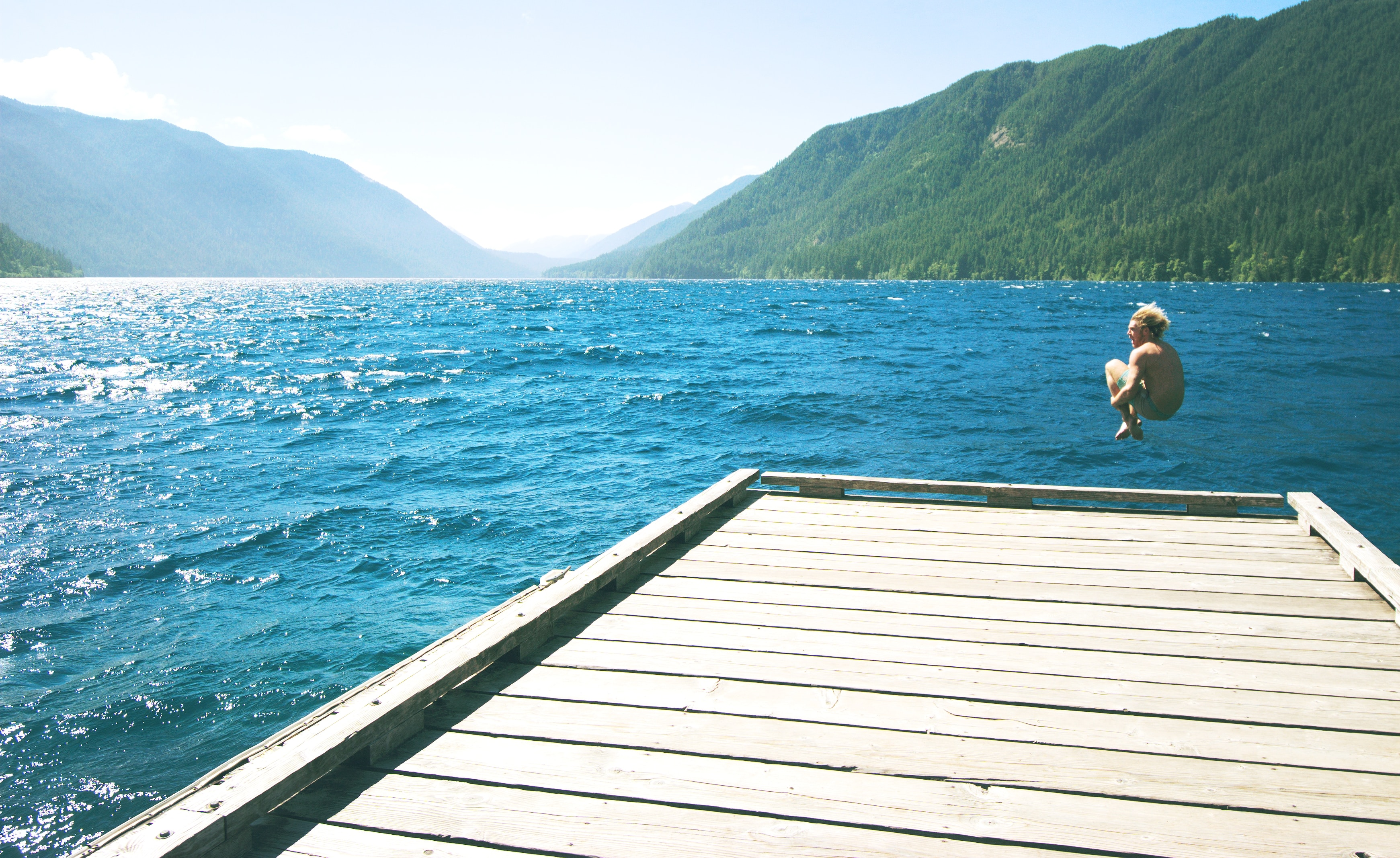 Here are our recommendations for what to consider when searching for a marketing agency in Fort Worth and beyond.
Searching for Marketing Agencies: Two Initial Approaches
First, let's talk about the two basic ways you can start your search and generate more leads for the right marketing agency.
Internet SearchAh, the power of search engines! Did you know Google runs an estimated 99,000 search queries every second? There are all kinds of tricks of the trade when it comes to agencies playing the search engine optimization game and landing at the top of your results (in fact, our marketing efforts in that domain may be why you're here and reading this right now!). While you may certainly want to explore the first few options that pop up, be sure to scroll further down to advertising agencies lower on the list. The reason being: not all companies use search engine optimization as a marketing tool. You could be missing some great options if you forgo a thorough search!
Find marketing you love and follow it.Yes, like Hansel and Gretel did, follow that eye catching email, website, social media presence, direct mail piece, etc. like bread crumbs to the agency that created it. This approach is highly favored because you'll already have the assurance that the ad agency is able to deliver results and create something along the lines of what you're interested in.You'll still need to have in-depth conversations with the marketing firm to make sure they are a fit and can generate results for you, but this is a good place to start!
Marketing Agency Search: How to Start the Process
Remember to treat the prospective agency like you would a potential employee.
By that, we mean you are interviewing the agency as much for a team and culture fit as you are looking at their past campaigns and ability to deliver quality work. The marketing firm doesn't have to have the exact same approach as you, but you need to make sure you'll be able to work with their team for the long run.
And don't worry — their team is looking at you, a potential client, with the same goals and questions, including are you, the client, a good match for their in house marketing team and approach to business? Most agencies carefully make their decisions about accepting new clients because they understand how vital a good fit is to the process.
Know your goals and needs — and make sure the agency has a proven track record for that goal or need.
It's important when reaching out to marketing companies that you understand what you're trying to accomplish. You need a specific goal or project for each in house marketing team to wrap their minds around.
While it may be a given, it's worth saying that for the best chance at success, make sure the marketing agency you choose has extensive experience with what you, as the client, are trying to accomplish. From google analytics to email marketing to explaining key performance indicators, you want a team that knows what it is talking about.
For example, if you're trying to launch your company into a new era of digital marketing, you most likely need to be looking at digital agencies. There are more than a few types of agencies out there, but when you want to hire a marketing agency, make sure their past work includes what you're hoping to accomplish now.
Bottom line: Whether it's email marketing, launching yourself on more online channels, a billboard, or building a new audience, talk with marketing agencies that 1) understand your marketing goals and 2) have done similar work in the past.
Know your preferences about local versus national.
Thanks to our highly digital world, you no longer have to keep your agency search to your own city and surrounding area.
Like most things in life, there are upsides to both options.
Working with an agency that's local will allow you to have face-to-face meetings. Your relationship with account managers and creative directors may develop faster this way and communication in meetings may be easier for both parties, especially if you're used to in-person meetings everywhere else in your work life.
However, broadening your search to include agencies outside your local community will provide some incredible options. Plus, our digital work world makes meetings easy over Zoom. And remember — emails and phone calls are how you will most often communicate with your marketing agency of choice regardless of location.
What it comes down to: Most ad companies have clients in both worlds and are accustomed to both work situations. It really comes down to you — what do you prefer?
Psst! Wondering how an agency's location can impact their approach to campaigns and strategies? Read our recent blog on the differences between Fort Worth and Dallas branding.
What J.O. Marketing Agency Recommends You Think About
Now that you have a short list of marketing companies to look into, here's what we recommend you think about as you research and talk with each marketing team.
Do their interests and experiences line up with your business?
As we discussed earlier, make sure the agencies you talk to have experience with your area of business and past marketing campaigns that are similar in scope to what you're seeking. If you're hoping to build your digital footprint, a digital agency is where you should go. If PR is something you're needing help with, the marketing agency with plenty of PR strategies up their sleeves should be your pick.
Does their culture feel like a fit to your team?
This question is just as important as the one above. You need to make sure both in house teams — yours and theirs — will work well together. Find out if you share similar values and approaches to business.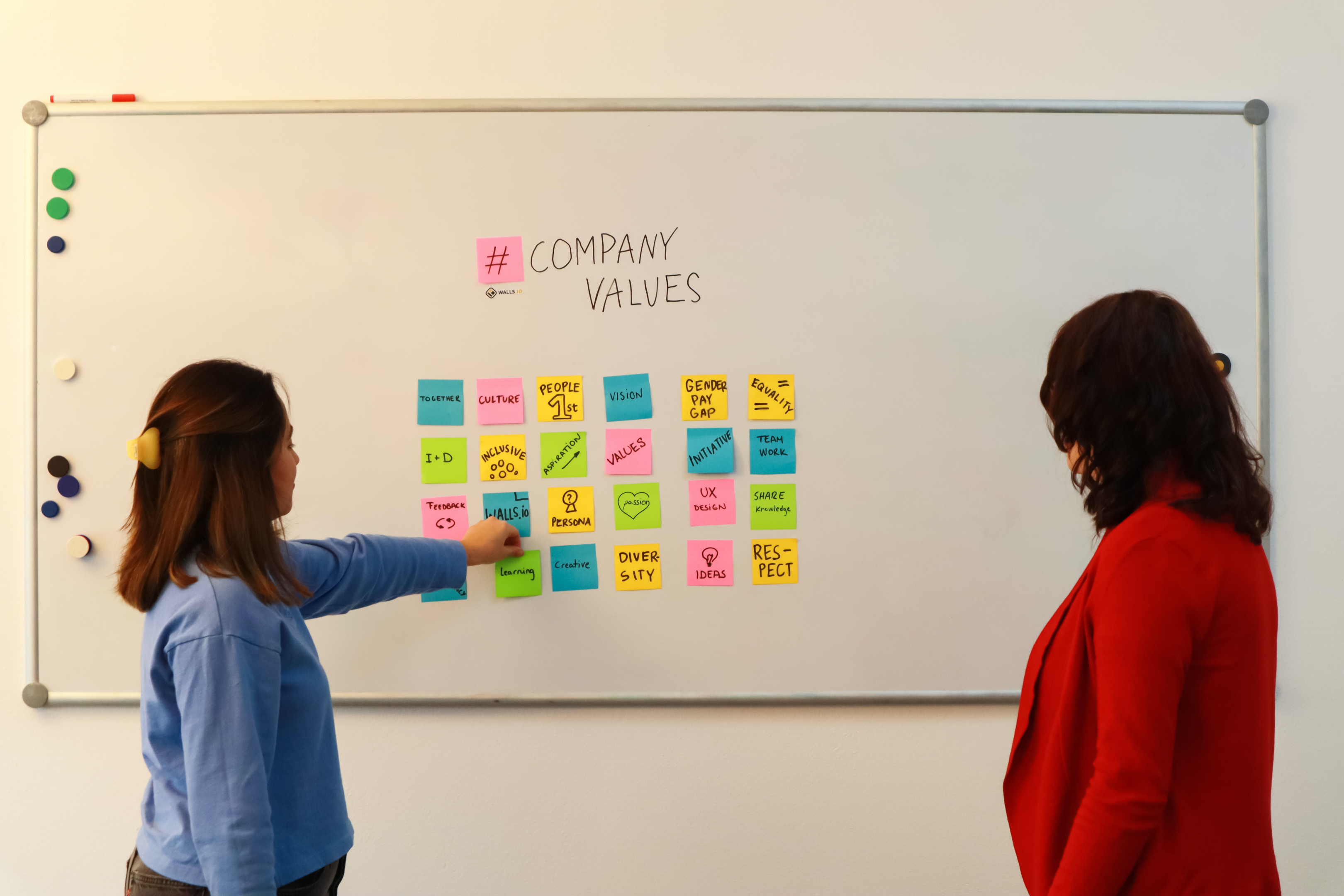 You don't have to find a company that is a carbon copy of yours — you are hiring a marketing team to do something you can't after all! — but will they work well with you? Consider visiting their office if they're local. Many agencies hold prospective client meetings in their offices for this very reason.
While there, talk to more than one person from the company and observe how their team members interact and speak to one another. No matter how many new strategies an agency can bring to the table, if they can't work well together, you don't want to hand your brand over to them.
Do they have enough resources to meet your needs?
This one is a highly practical consideration — you need to find a team that has enough resources, including team members, to create your campaigns and meet your needs. One vey easy way to gage this first is by asking. Then secondly, look at the scope of their past projects.
If they've successfully created and launched campaigns of similar sizes to yours, that should be a good indicator that their team can fulfill your needs.
How do they treat current clients?
A great way to gage whether a marketing team is the right fit for you is to talk with their current clients. Any advertising agency should be willing to put you in contact with a handful of current or past clients. If you're met with resistance, this is something worth noting. Marketing agencies succeed based upon their relationships with clients, so a refusal to let you speak to past or present clients is concerning.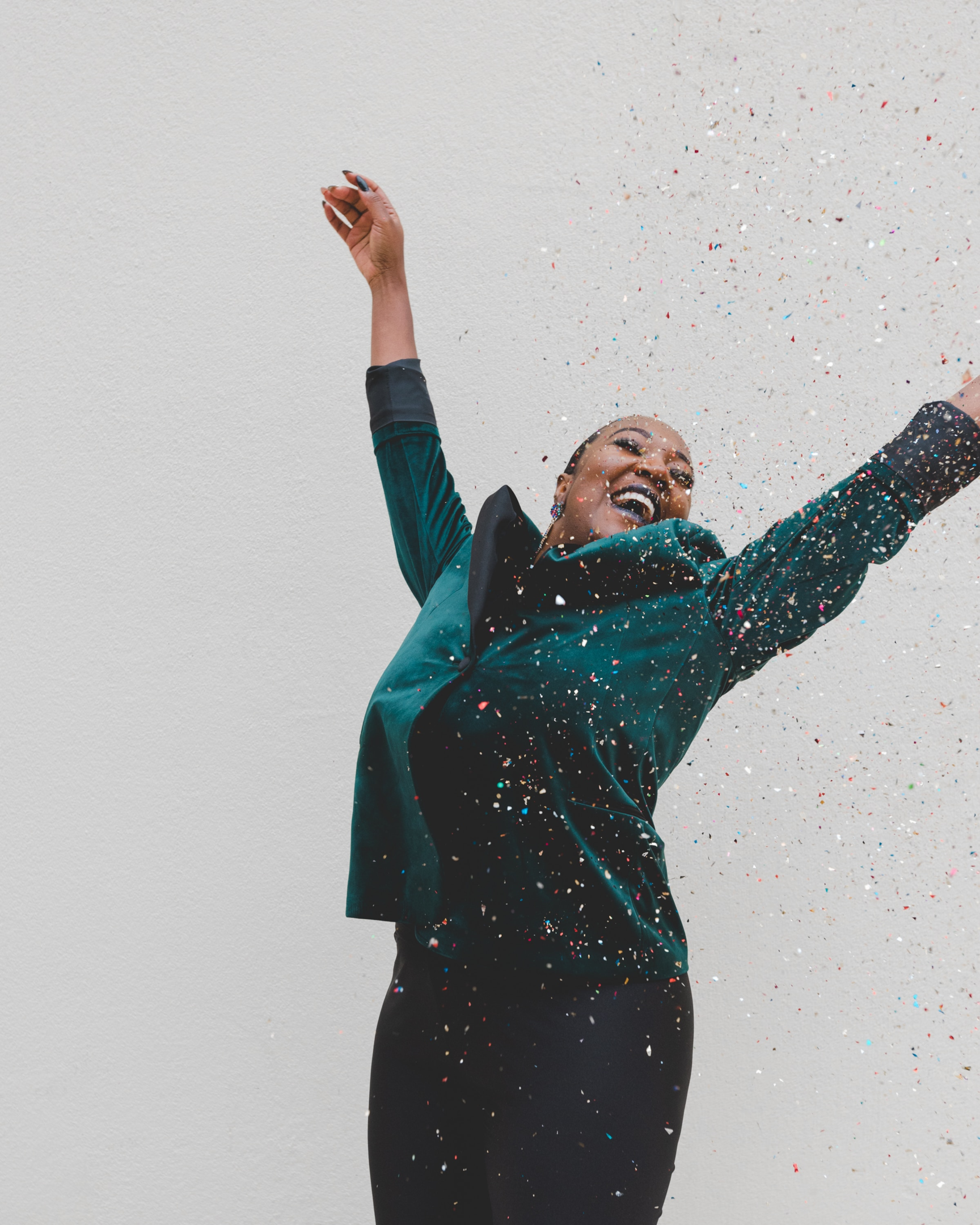 Once you get in touch with other clients of the marketing agency, you'll want to ask them specific questions about their experience with the marketing firm. For instance:
Was the agency and its team — account manager, creatives, etc. — honest and transparent with their processes and practices?
Did the team commuincate regularly and effectively with you?
Was the marketing firm collaborative? Did they listen to client goals and deliver marketing services and campaigns as promised?
To read more on what makes a successful client-agency relationship, read our blog on the topic right here.
Bonus Idea: Another way to learn about current and past clients is to look at the agency's Google reviews. (If you want, head here to see J.O. Agency's Google reviews — just type in "J.O. Agency Fort Worth" to find them.)
Do they handle their own marketing?
Believe it or not, some agencies tend to outsource their own marketing. Maybe these ad agencies would argue they're devoting all their time to clients, but we recommend you see think twice about this marketing approach.
The best marketing agencies will put their money where their mouth is and market themselves. Think about it — if a digital marketing agency isn't using their own marketing strategies to reach clients, can they deliver the campaign performance you're looking for? They're probably not the right choice for your digital marketing needs. Similarly, if a marketing team is wanting to run your social media platforms, they should be handling their own with great finesse.
Takeaway: While a beautiful website and an impressive social media presence can speak volumes, make sure you're digging below the surface to confirm the agency is behind their own marketing. The best marketing agencies will be.
Are they willing to push back and share their ideas?
Trust us: You do not want a company that simply delivers exactly what you asked for with no questions asked. A thoughtful, creative, experienced agency partner will be able to yes-and your ideas.
You're looking for an agency that is able to take your ideas and point out things you haven't considered. They should be able to think beyond your current marketing strategy and share new perspectives as well as the latest in marketing strategy. Your marketing campaigns will be all the better for this willingness to share ideas that are different from yours.
Bottom line: You want a marketing manager who will listen to what you want and then breathe new life into those objectives with their fresh perspective. You've hired professionals for a reason — their voice, experience and expertise are key to your success.
Do they have a one-size-fits-all approach?
You don't believe your business is like any other and neither should your marketing agency! Be wary of any marketing agency that has a one-size-fits-all solution for your needs. Their marketing efforts on your behalf need to be custom-made to support your specific brand, target audience, and current needs.
Working with a Marketing Agency — You'll Be Glad You Did It!
We've shared a lot of things to consider when meeting with marketing companies to find the right fit for you. In the end, remember that you know your business the best and can trust yourself to make the right decision.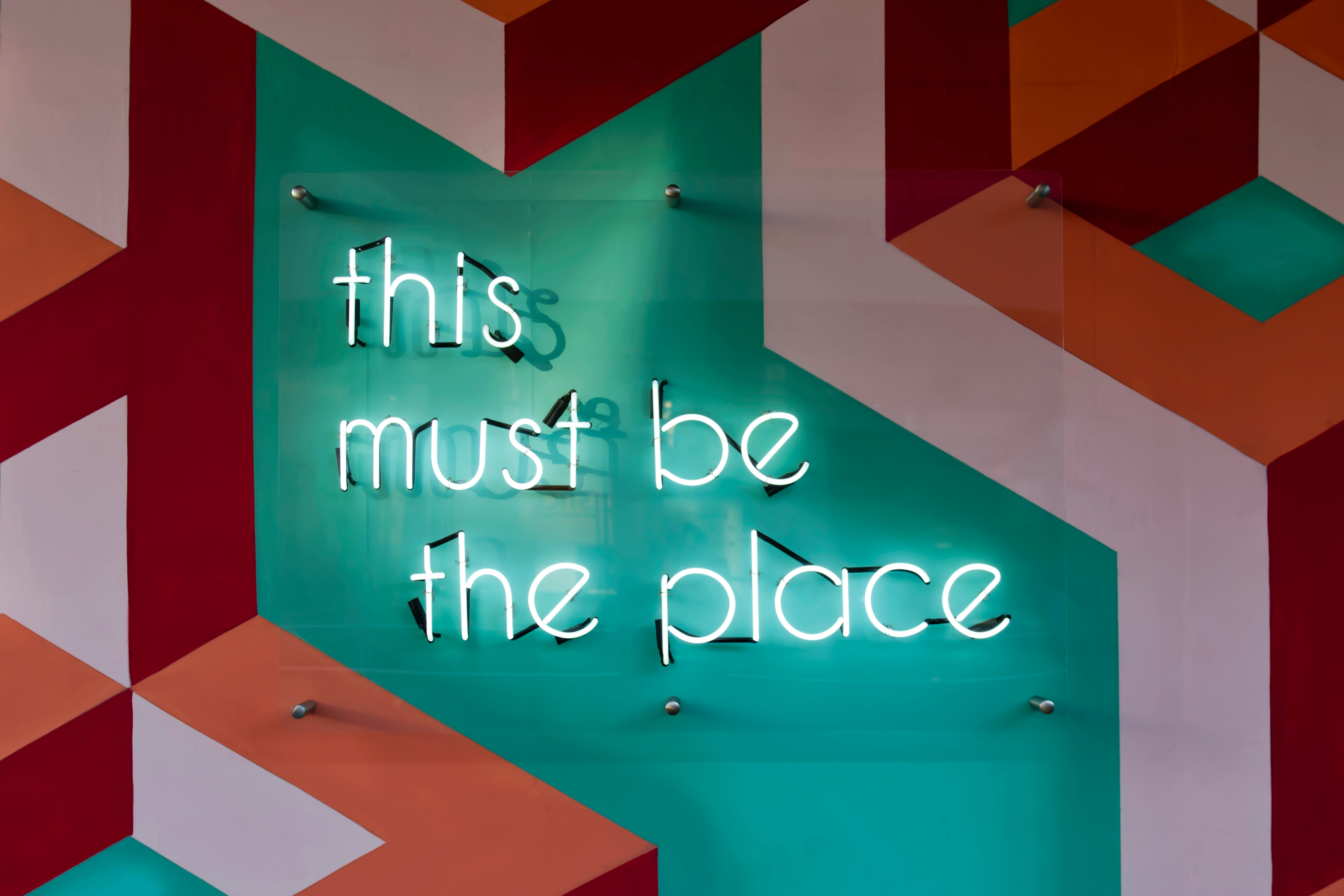 J.O. Agency has partnered with companies to build strategies and campaigns for 25 years. We know it can be a big decision choosing between marketing companies, and we'd be honored to talk with you about how we can partner together for your marketing needs. Reach out to us at hello@joagency.com or fill out the contact form on our website. Let's make some mojo together!