These days it seems like I can't go to a professional gathering and not talk about AI for marketing. In the past six months, a new wave of AI news and platforms, including Chat GPT, pushed AI to the top of conversations for marketers, PR pros and creators, and along with professionals in many other fields. The future is here and it's time to decide what we, as marketing leaders, do with ai in marketing.
One thing is clear: AI isn't going anywhere. Now is the time to accept AI in marketing and start working smarter (not harder) with the help of AI platforms. There are five things I've been thinking about and adding into my marketing activities lately that might be helpful for you too.
1. You Are Not a Robot … So, Leverage AI for marketing
The statement "You are not a robot" isn't an AI marketing strategy, but it is something I had to learn early on in my writing career. I spent more than seven years in a fast-paced in-house agency with extremely high expectations that bordered on perfection. Along with all the writing, I was responsible for proofing every single email, poster, webpage, digital screen … EVERYTHING made by our team for each and every client.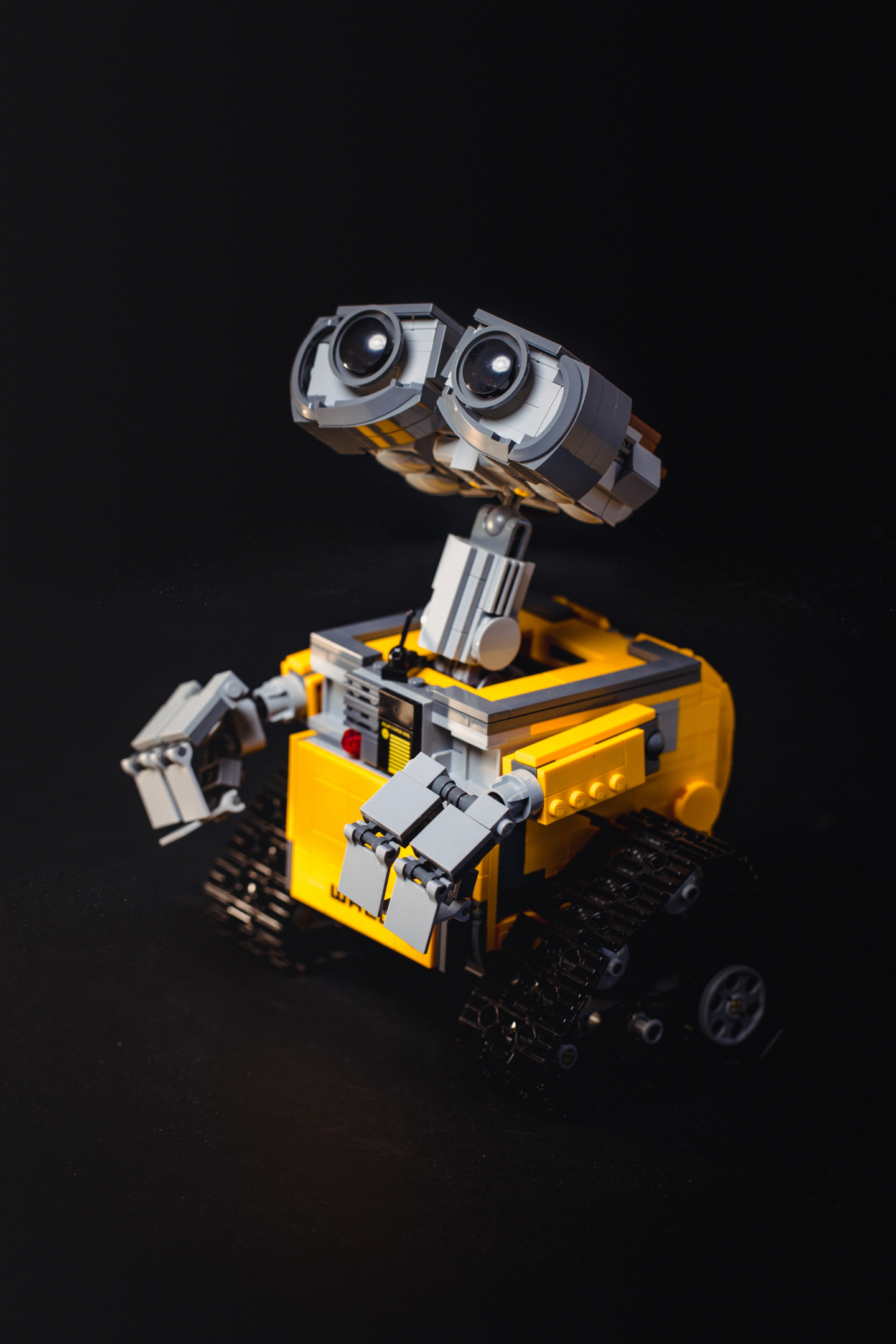 A writer first and proofer second, learning all the tricks to catching typos wasn't natural to me and I have my fair share of stories about learning the hard way.
"You are not a robot" is the mantra my mom would tell me when I called crying in the bathroom because I had missed something (yes, like you, I am an adult who still calls her mom when she's having a terrible, horrible, no good, very bad day at work). I would repeat it to myself on the days I missed the one final typo in 3,000+ word document or the lone extra space in a 20-page newsletter.
I am not a robot. I am not a robot. I am not a robot.
But guess what? AI platforms are, well, basically that — robots. As McKinsey explains it, artificial intelligence is high-powered machines performing the cognitive functions we associate with human minds such as receiving, reasoning, learning, interacting.
Bottom Line:
You are not a robot (that's a good thing!), but with the ability to integrate AI in your work, it's time to start exploring how you can be smart about the advantages AI offers in your next marketing campaign.
2. "That is 20th Century Thinking" … Embrace AI
While doing some reading on the topic of AI recently, the phrase "that is 20th century thinking" stopped me in my tracks.
For the first time ever, it became very clear to me that one day people will look back at our time period and marvel at our antiquated processes and ways of thinking about things. As a writer, I look at AI with major side eye … but that will inevitably turn out to be 20th century thinking.
I mean, think about 1923 — what do you picture? Flapper dressers and the beep beep of a Model T? Babe Ruth playing with the New York Yankees? Even the writers of 1923 feel different — the typewriter was literally invented 1923! It all feels like a million miles away, another time entirely … because, well, it is!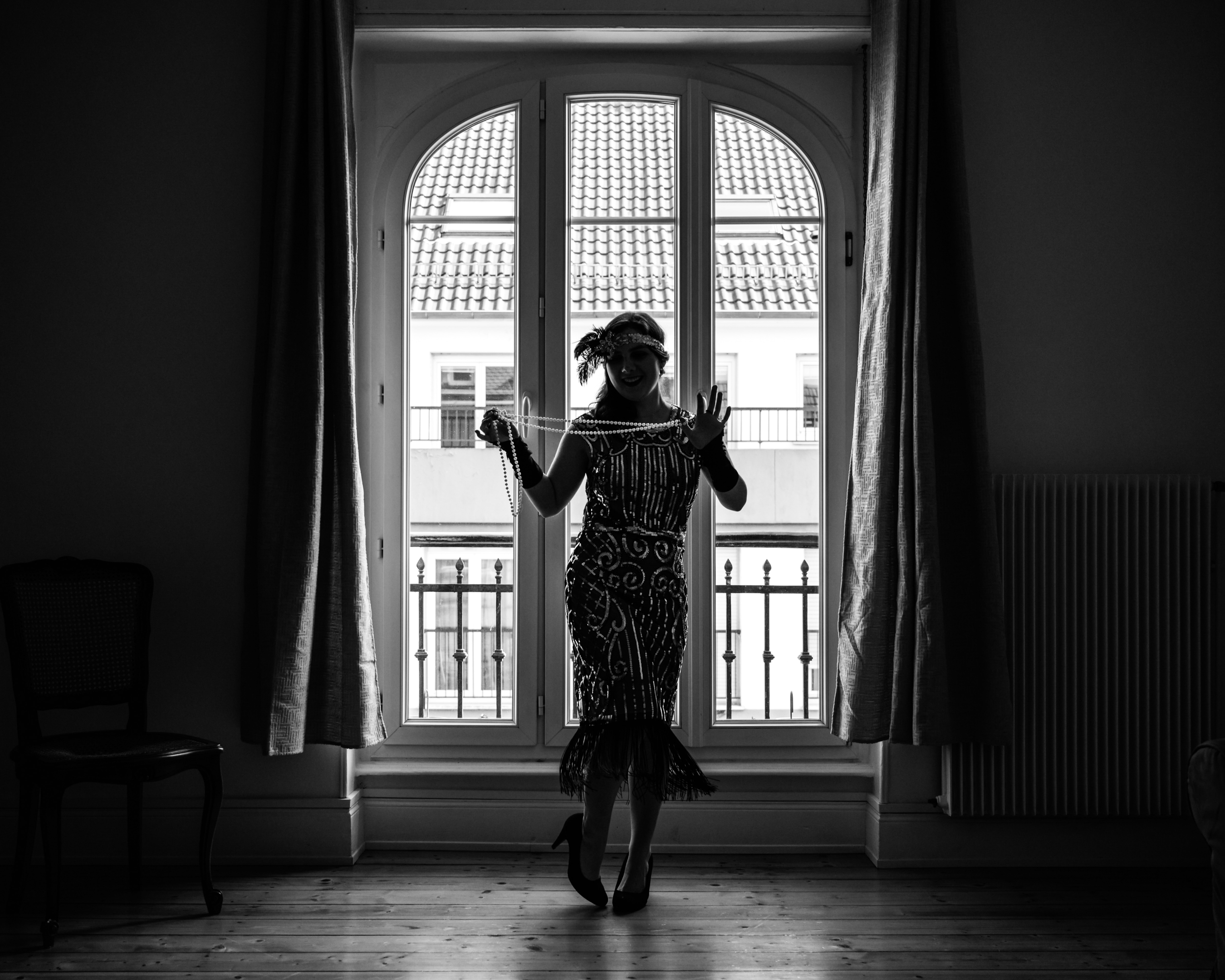 From market research to body scans to self-driving cars, AI will inevitably change the way many things are done in our world. Incorporating AI in marketing work now (and at the very least being acquainted with how it can impact marketing efforts) will only be advantageous to future me and you.
Bottom Line:
Now is the time to start letting go of 20th century marketing world thinking and feel more comfortable with the future of 21st century possiblities.
3. Let Artificial Intelligence Make Marketing Operations Easier
Artificial intelligence can significantly help marketing teams work smarter by improving the effectiveness and efficiency of their marketing efforts.
When it comes to data …
AI-powered tools and algorithms can analyze vast amounts of data, providing valuable insights into customer behavior and preferences. With these insights, marketers can make data-driven decisions and tailor their marketing campaigns to better resonate with their target audience. By leveraging AI marketing platforms, marketing teams can optimize their strategies, messaging and content to drive better results and maximize their return on investment.
Here's a list of AI marketing tools to explore for customer satisfaction, creative ideas with content, high quality data and data collection.
Bottom Line:
Data analysis is crucial to marketing and AI tools shine when it comes to customer data. From customer preferences to getting to know potential customers, AI can help you with all the important steps that lead to in-depth understanding of your audience and how to best attract customers and engage customers.
When it comes to digital marketing efforts …
AI-powered tools can automate tasks such as keyword research, ad targeting and content optimization. By automating these processes, marketers and customer service teams can save time and focus on more strategic aspects of their campaigns. AI algorithms can also analyze user behavior on websites and social media platforms, allowing marketers to understand engagement patterns and optimize their content accordingly. This enables marketing teams to deliver more relevant and personalized experiences to their target audience, increasing the effectiveness of their digital marketing efforts.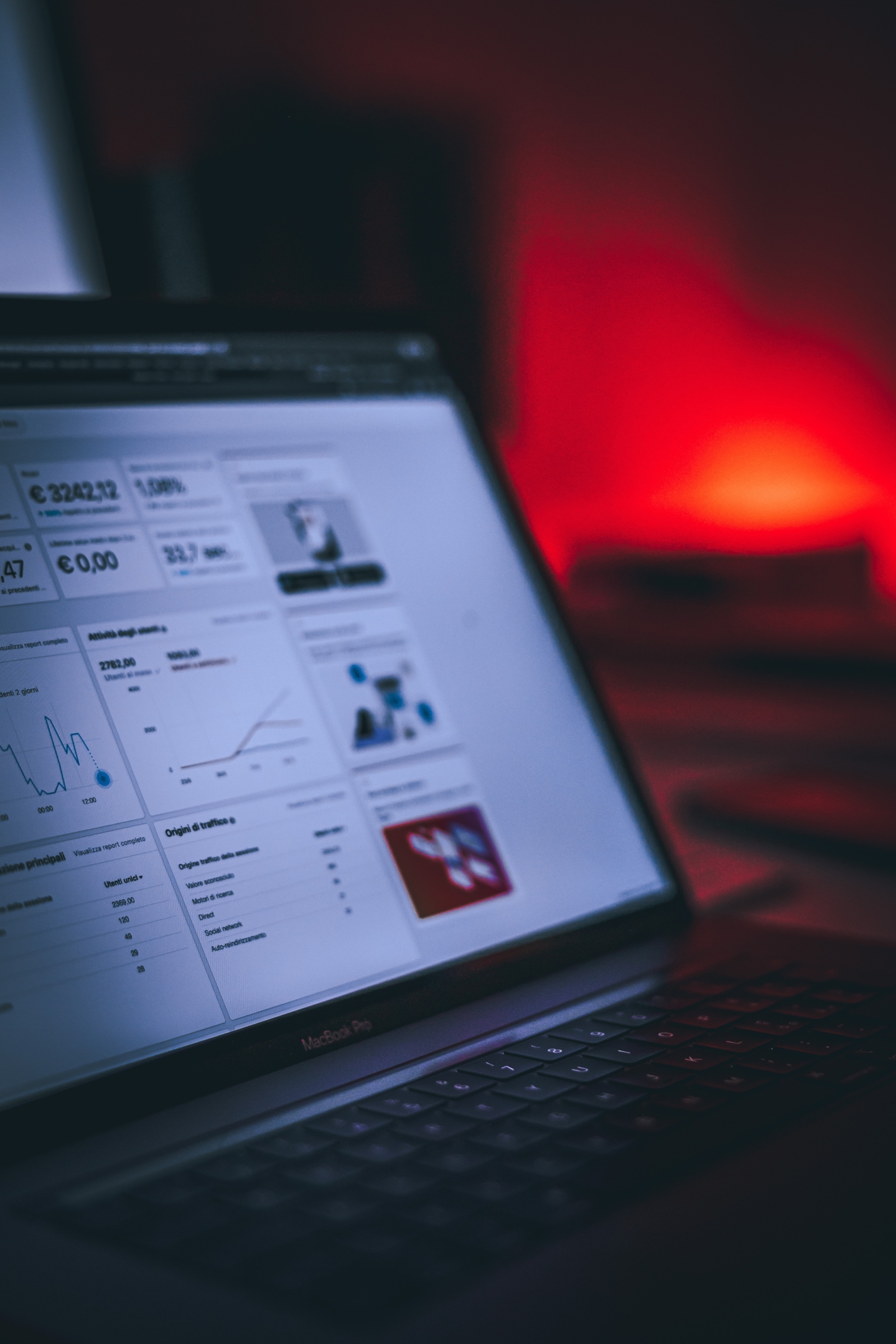 When it comes to social media …
Social media platforms play a crucial role in today's marketing landscape, and AI can offer valuable assistance in managing and leveraging these platforms effectively. AI-powered tools can help marketers analyze social media data, track trends, and identify influencers or brand advocates. This information can be used to create targeted campaigns, engage with the right audience, and measure the impact of social media marketing efforts. AI can also assist in automating social media scheduling, content creation, and chatbot interactions, enabling marketing teams to scale their social media presence while maintaining personalized and timely interactions with their audience.
Read: Social Media Trends You Need to Know for Success in 2023
Bottom Line:
AI can help marketing teams work smarter by providing insights into customer behavior, optimizing digital marketing programs, and enhancing social media strategies. With the power of AI marketing tools and algorithms, marketers can make data-driven decisions, personalize their campaigns and automate repetitive tasks. By embracing AI powered marketing tools, marketing teams can unlock new levels of efficiency and effectiveness, enabling them to achieve better results.
Psst, graphic designers! Learn more about using AI for branding here.
4. Now's the Time to Start Talking About AI Marketing with Your Team
If you haven't already started discussing AI as part of your team's marketing strategies, now is the time. Consider your existing systems — where can AI assist?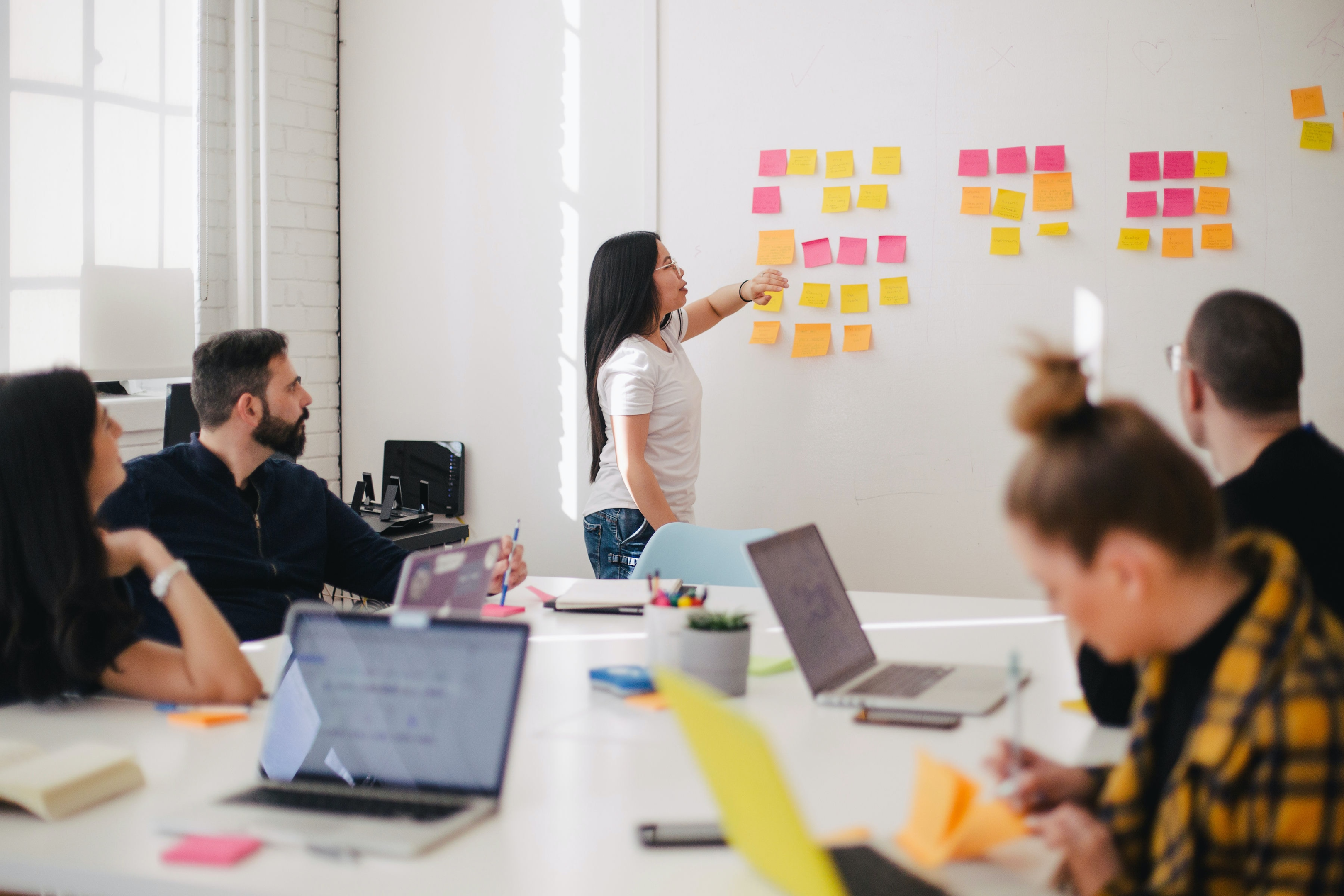 What about simple task automation or analyzing historical data?
Are there ways to up the customer experience without increasing the workload of your team? Many companies and organizations, for example, have used AI-assisted chat boxes for years for more personalized messages and question answering. This small addition can have a big impact on customer experience.
When it comes to the writers on your team, Chat GPT and Seventh Sense are just the beginning. Here are 15 more AI-powered content marketing tools to explore.
Bottom Line:
Even if you are new to AI, there is someone on your team already thinking about infusing AI with marketing strategy and campaign performance. Start having the conversations now.
5. Hone Your Social and Emotional Intelligence
I attended a conference a few weeks ago for communicators and marketers working with nonprofits. One of the first items discussed? AI. The keynote speaker opened his talk discussing how the flip side of an increase in AI will be a greater need for workers with increased levels of social and emotional intelligence. "The things that make us the most human make us the most valuable," he said.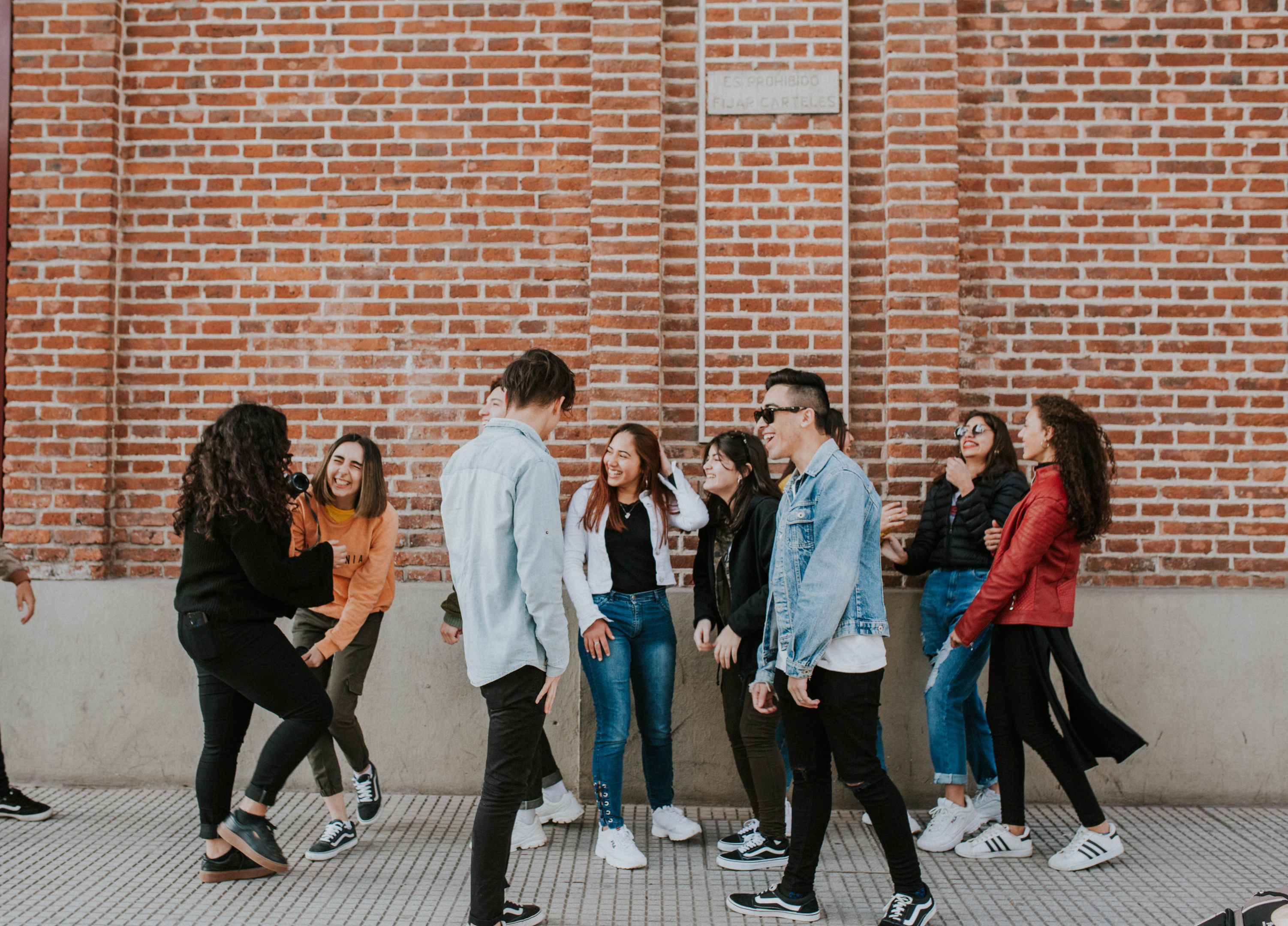 There are excellent articles on the topic, including this one in the Harvard Business Review and this one from Orange Mantra, discussing how the rise of AI makes emotional intelligence all the more important. After all, an AI platform may eventually hold all the coding knowledge in the world, but it cannot turn all that data into compassion, heartfelt listening or advice that comes from tried and true experience.
Some recent studies have shown AI detecting cancer months and even years before radiologists. I think all of us can agree we'd prefer to know about any cancer in our bodies as early as possible — but do I want a robot to tell me that news? Do I want my treatment to be explained by a robot? Heck no. Machine learning programs will never be the right choice for delivering life-altering news or leading a patient down a road to recovery.
As the Harvard Business Review article explains it:
"Similarly, a smart machine may be able to diagnose complex business problems and recommend actions to improve an organization. A human being, however, is still best suited to jobs like spurring the leadership team to action, avoiding political hot buttons, and identifying savvy individuals to lead change.
It's these uniquely human capabilities that will become more and more prized over the next decade. Skills like persuasion, social understanding, and empathy are going to become differentiators as artificial intelligence and machine learning take over our other tasks."
Bottom Line:
Machine learning may change the way work is done in many fields, but humans are full of brilliance that machines cannot touch. Even the best AI marketing tool will never replace the blood and guts experiences that inform your ability to connect with others — team members, clients and customers — to tell a story, sell an idea or just communicate that you understand.
You Don't Have to Worry About AI Marketing — J.O.'s Ready to Deliver
Our team at J.O. is passionate about growing your business with your very own mojo. We'll show you what it looks like to step into the future with decades of marketing experience and a true passion for what's next … marketing AI and beyond! As companies continue to scale AI, we're keeping up with the trends and delivering marketing brilliance for clients like you.
Hire us to shape your marketing strategies, campaigns, and PR with curiosity, imagination and an eye for the future. You can contact us today at 817-335-0100 or fill out our contact form here.